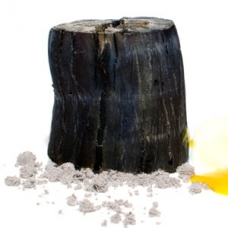 This deliciously strange dish will have the whole table talking. Simple and creative, the edible charcoal made from ...
CONTINUE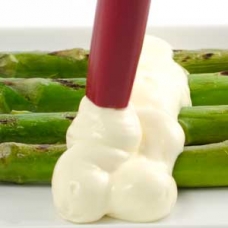 A twist on the traditional Hollandaise sauce perfectly cooked sous vide at 65 °C (149 °F) and aerated with an iSi ...
CONTINUE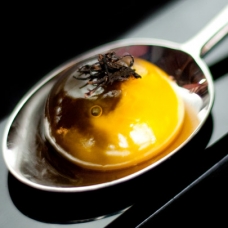 Our Hens Egg, Cooked Inside Out and Truffled
This is another brilliant dish created by molecular gastronomy Chef Eneko Atxa of Azurmendi. An egg yolk is careful ...
CONTINUE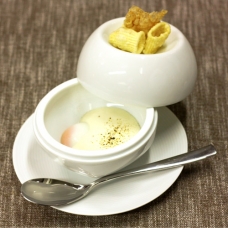 65° Sous Vide Egg Carbonara at Metamorfosis
One of Metamorfosi's most popular dishes, creamy egg perfectly cooked sous vide at 65° and accompanied by crispy ...
CONTINUE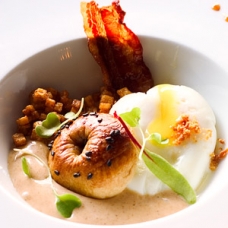 The Egg and Croissant Foam is a fantastic molecular breakfast with poached egg, croissant foam, fried potato brunoi ...
CONTINUE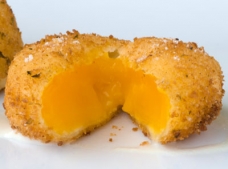 Sous Vide Egg Yolk Croquette with Gruyere Foam
Creamy Spanish croquettes are one of my favorite tapas and this modernist version is no exception! A delicious crun ...
CONTINUE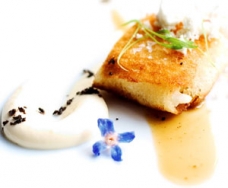 If you like dipping crispy bread in runny egg yolk you are going to love this one. The "Egg, Bread, Truffle" is ...
CONTINUE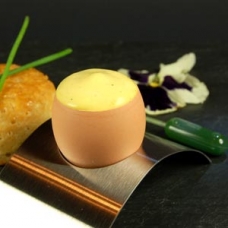 The buttery taste and lightness of this egg foam combined with a perfectly topped egg shell will make the perfect m ...
CONTINUE