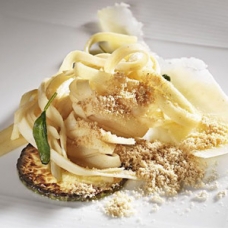 Heart of Palm Fettuccine, Popcorn Powder, Parmesan
Chef Alex Atala surprises with a unique way of serving sustainable heart of palms to his guests at D.O.M restaurant ...
CONTINUE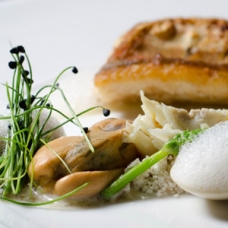 Sea Garnish – edible sand, sea foam and seafood
Inspired by Heston Blumenthal's 'Sound of the Sea' dish, molecular gastronomy Chef Elfwing of Senses at the Hil ...
CONTINUE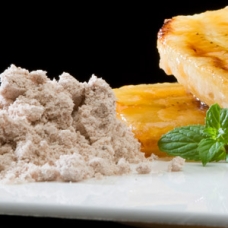 Nutella Powder with Caramelized Bananas
The Nutella Powder melts in your mouth instantly and releases the amazing taste and aromas of Nutella. Nothing bett ...
CONTINUE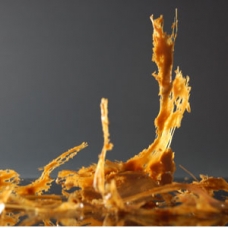 The honey handkerchiefs are a great artful way to add honey flavor to a dish. Wow your diners by adding some height ...
CONTINUE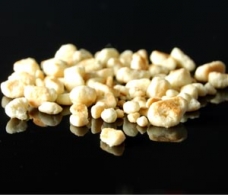 The oil crumbs are crispy on the outside and melt in the mouth releasing a burst of flavor. In this case they were ...
CONTINUE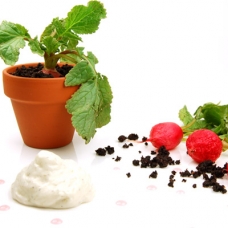 Dried-Olive Soil, Goat Cheese Foam and Radishes
The crunchy and sour pickled radishes pair incredibly well with the creamy goat cheese foam and the strong concentr ...
CONTINUE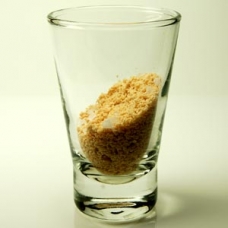 The dry caramel is a molecular gastronomy powder created with Tapioca Maltodextrin. This recipe is based on the mol ...
CONTINUE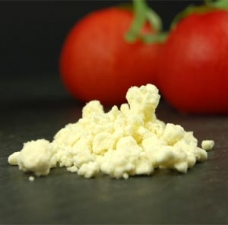 The olive oil powder is one of my favorite molecular gastronomy powders created with Tapioca Maltodextrin. This rec ...
CONTINUE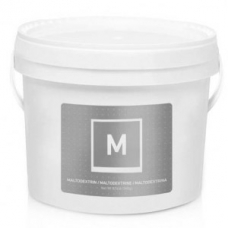 Maltodextrin: Converting High-fat Liquids into Powder
Another technique of molecular gastronomy chefs is to convert liquids with high fat content into powder using Tapio ...
CONTINUE