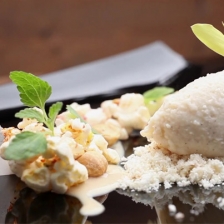 Flavor Changing Asian Cracker Jack
Taste the transformation of a spicy, acidic, savory dish to a caramel sweet all thanks to the miracle berry, from modernist Chef Homaro Cantu at iNG Restaurant. Popcorn ice cream, candied peanuts, miracle togarashi popcorn and vanilla sauce.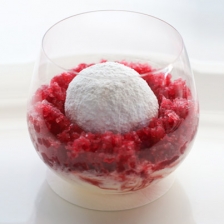 Quay – Australia's Most Awarded Restaurant
Quay by Chef Peter Gilmore has been voted best restaurant in Australasia and listed 5 years in a row in the 2013 World's 50 Best Restaurants by San Pellegrino. Learn about his nature based cuisine and watch the creation of the Snow Egg, Peter Gilmore's signature dessert.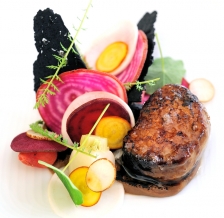 Eel and Bone Marrow, Eggplant and Pickled Vegetables
This elegant dish by molecular gastronomy Chef Dan Hunter uses the ancient flavors of dashi and fresh vegetables combined with modern techniques to bring you a dish that tastes as great as it looks. Bone marrow with caramelized eel glaze, eel nougatine, torched eggplant puree containing Valrhona chocolate, pickled vegetables, lime confit and herbs.