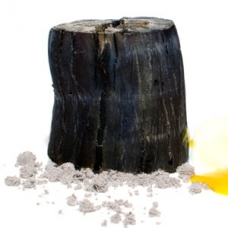 This deliciously strange dish will have the whole table talking. Simple and creative, the edible charcoal made from ...
CONTINUE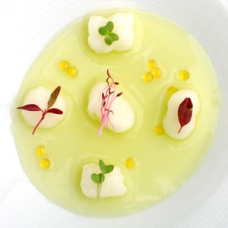 Creamy Kuzu Parmesan Gnocchi with Pea Water
This melt-in-your mouth gnocchi, perfectly contrasted with the delightful saltiness of Parmesan cheese and sweet pe ...
CONTINUE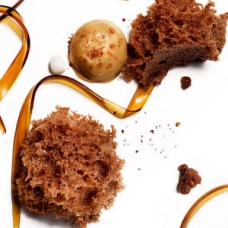 Espresso Pasta & Foam with Chocolate Sponge Cake
This espresso and chocolate dessert combines three techniques developed by Chef Ferran Adria at el Bulli: gel pasta ...
CONTINUE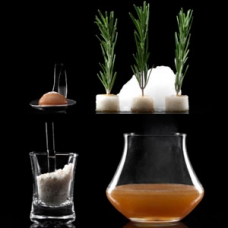 The Caramel – cocktail, powder, air and spheres
This famous molecular cocktail will be the talk of any holiday party. Smooth. Sweet. Salty. A molecular mixology ma ...
CONTINUE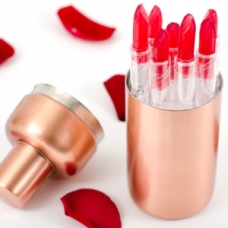 Add some fun to your mixology repertoire with a fragrant rose cocktail gel presented as an edible lipstick. Edible ...
CONTINUE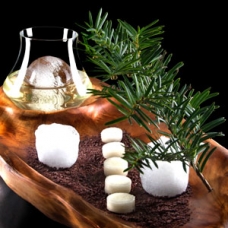 The Cedar – Gin, Pear, Cedar Air, Chamomile, Cacao Earth
A modernist cocktail with complex flavor and spectacular presentation designed to indulge your senses. This eat-and ...
CONTINUE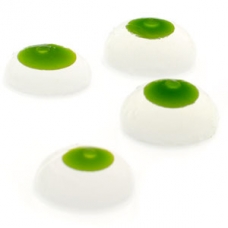 Tomato Water Spheres Injected with Basil Oil
Expand the possibilities of spherification! Have you already mastered basic and reverse spherification? Ready to tr ...
CONTINUE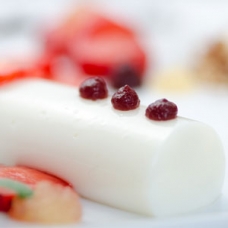 Goat Milk Gel, Strawberries, Port, Apple Cider
A refreshing dessert with goat milk gel, macerated strawberries, port wine fluid gel, apple cider fluid gel, powder ...
CONTINUE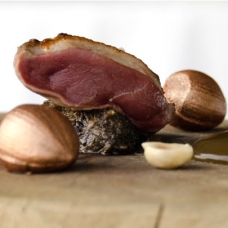 Pigeon, Foie Hazelnuts and Fallen Forest Leaves
A masterpiece from Chef Eneko Atxa at his 3-Michelin Star restaurant Azurmendi in Spain. A perfectly-cooked pigeon, ...
CONTINUE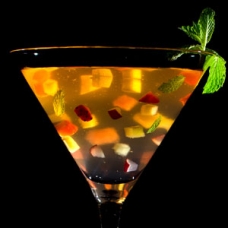 A delicious, refreshing and incredibly smooth and velvety sangria with suspended fruit and mint leaves at different ...
CONTINUE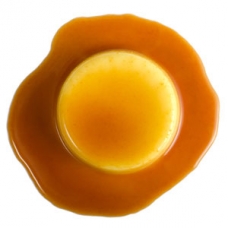 The eggs are a critical component responsible for the final smooth and creamy texture of flan, but in this recipe, ...
CONTINUE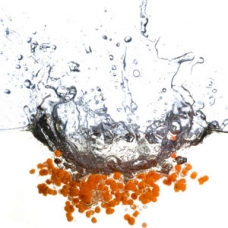 Cold Oil Spherification – Sriracha Pearls
The cold oil spherification method is an easy and fun technique to make caviar-like spheres from practically any li ...
CONTINUE