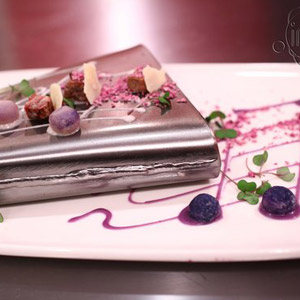 (5 votes, average: 4.40)


Loading...
ING restaurant is located in Chicago and is the world's first and only restaurant to specialize in a flavor-changing experience. Chef Cantu prides himself on his use of the miracle berry and the creation of delicious dishes and cocktails that magically change flavors after you've coated your tongue with the miraculin found in the berries. Sour and bitter flavors suddenly turn sweet and desserts use ingredients such as vinegar to lend them decadence instead of sugar.
The restaurant originally had a Flavor Tripping Table that was exclusively used for miracle berry dishes but the concept became so popular that Chef Cantu switched the focus of the entire restaurant to mid-course flavor changes. It's an entertaining experience that you simply won't find anywhere else!
Chef: Homaro Cantu
Molecular Meter: high
Awards: none yet
Address: 951 W. Fulton Market, Chicago, IL 60607
Reservations: 855.834.6464
Webpage: http://ingrestaurant.com/