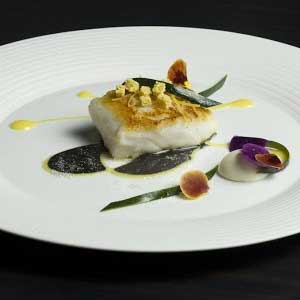 (9 votes, average: 3.33)


Loading...
L2O is located in the historic Belden-Stratford building in the Lincoln Park area of Chicago and is as famous for the incredible service as it is for the delectable seafood dishes. The interior is unpretentious but don't let the understated décor fool you; the food speaks for itself. Chef Matthew Kirkley's langoustine with osetra caviar, cauliflower, poppyseed and meyer lemon as well as his crispy bass with escargot, pearl onions and chartreuse butter seem to be a couple of the best-loved dishes, but you really can't go wrong regardless of what you choose. If you're looking for great food, easy access, relaxing ambiance and a fabulous wine selection, you'll love L2O.
Chef: Matthew Kirkley
Molecular Meter: medium. L2O offers a prix fix menu with 4 options for $140 or a 12-course tasting menue for $198.
Awards: 2 Michelin stars
Address: 2300 N. Lincoln Park West, Chicago, IL 60614
Reservations: 773.868.0002
Webpage: www.l2orestaurant.com