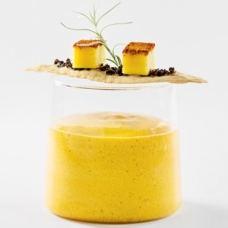 This mango coconut foam soup is rich, airy and just a bit spicy. Since it's a culinary foam instead of a traditio ...
CONTINUE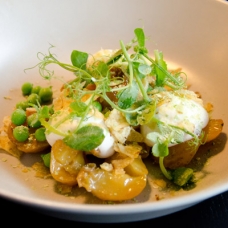 Potatoes and Peas with Smoked Cheese Foam
This was one of my favorite dishes at Radio restaurant in Copenhagen. Perfectly cooked potatoes, delicious peas and ...
CONTINUE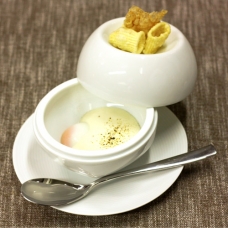 65° Sous Vide Egg Carbonara at Metamorfosis
One of Metamorfosi's most popular dishes, creamy egg perfectly cooked sous vide at 65° and accompanied by crispy ...
CONTINUE