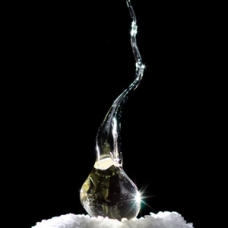 Isomalt Encapsulated Olive Oil
A drop of delicious virgin olive oil is encapsulated with isomalt to form the beautiful translucent shape you see i ...
CONTINUE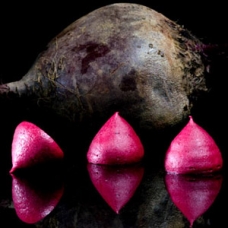 Beetroot Meringue Puffs Filled with Olive Oil Foam
Savory meringue puffs have been served by molecular gastronomy chefs for a while. Chef Jose Andres used to serve a ...
CONTINUE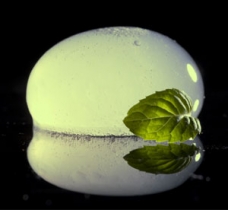 The Carbonated Mojito Spheres are served at Minibar by molecular gastronomy Chef Jose Andres. The spheres are made ...
CONTINUE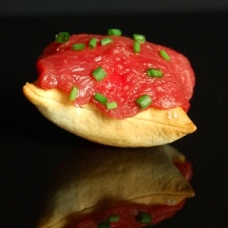 This is a spectacular molecular gastronomy version of a Philly Cheesesteak sandwich. The "air bread" is crispy ...
CONTINUE