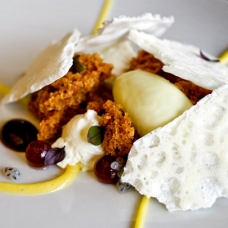 Goat Cheese Mousse, Grape Jelly, Yuzu Curd, Basil Ice Cream
A modernist dessert that pairs airy goat cheese mousse with grape, yuzu and basil. Flavors are presented in multipl ...
CONTINUE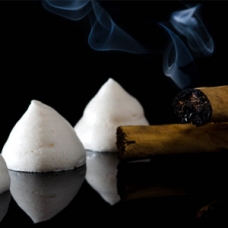 Spicy Cinnamon Puff Filled with Foie Gras
This modernist meringue has an extraordinary combination of flavors and textures. The smooth and rich foie gras pai ...
CONTINUE