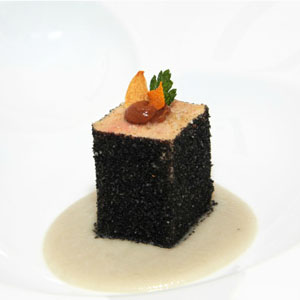 (1 votes, average: 5.00)


Loading...
The setting for Les Magnolias is a bit mysterious, yet still warm and cozy. Whether you want to take the entire family or would like an intimate setting for a date, the atmosphere will rise to the occasion. Chef Jean Chauvel changes the menu to adapt to what's available seasonally and his kitchen runs like a finely tuned piano, creating pieces meant to delight all of your senses. His only rule in the kitchen is that you forget all the rules in favor of pleasure.
You can try one of the tasting menus or opt for single entrees, though at about 85 E, the tasting menu is definitely the best way to sample as many of his unexpected pleasures as possible.
Chef: Jean Chauvel
Molecular Meter: high
Awards: 1 Michelin star
Address: 48 avenue de Bry - 94 Le Perreux-sur-Marne
Reservations: (33-1) 48.72.47.43
Webpage: www.lesmagnolias.com