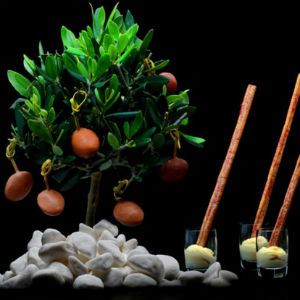 (6 votes, average: 5.00)


Loading...
The Funky Gourmet blends delicious food and innovative presentation. The restaurant opened in 2009, and by 2012 they were awarded with a Michelin star followed by two Michelin stars by 2014. Chef's Hiliadaki and Roussos graduated from the Institute of Culinary Education in Manhattan, New York but returned to the native Athens by way of Spain to finally open Funky Gourmet in 2009. The restaurant boasts a warm and relaxing ambiance combined with menus inspired by fresh, local ingredients. Read more about Funky Gourmet here.
Chef: Georgianna Hilianaki & Nick Roussos
Molecular Meter: MEDIUM
Awards: 2 Michelin Stars in 2014, Traveler's Choice 2013, Chrissos Skoufos 2010-2014, Gourmet Awards – Best Chefs of the year 2010.
Address: 13 Paramithian st & Salaminos, Keramikos, 10435
Reservations: +30 210 5242727
Webpage: http:// www.funkygourmet.com/