Incredible Dishes From 2-Michelin Star Funky Gourmet
Last week, molecular gastronomy restaurant Funky Gourmet in Athens (Greece) received two Michelin stars for its "immeasurable thought, creativity and above all the taste which matches the playfulness". And after taking a look at their incredible dishes, you'll understand why. Be inspired by the creativity of chefs Georgianna Hiliadaki and Nikos Roussos! They kindly shared with us the recipe of their signature dish so you can make it yourself!
Funky Gourmet opened in 2009 and is located in Kerameikos, Athens, Greece. The molecular gastronomy restaurant was awarded a Michelin star in 2012 and two Michelin stars in 2014. It was ranked in 1st Place on Trip Advisor in 2011, 2012 and 2013 (2nd place in 2014) and won Traveler's Choice 2013 and Gourmet Awards Best Chefs of the year 2010.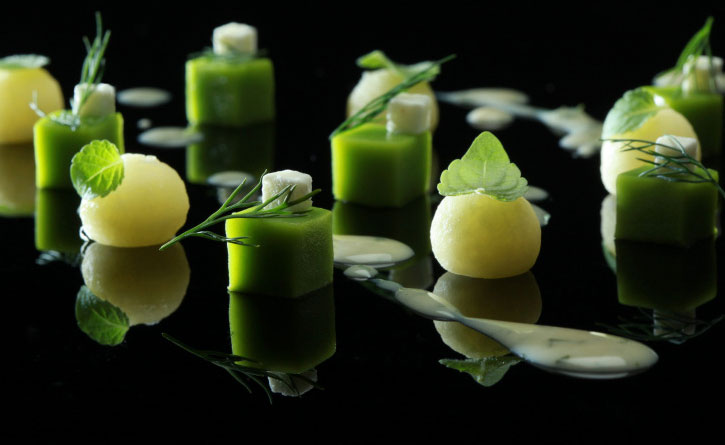 Squaring the Pea - peas, feta cheese, potatoes and dill
Modernist Chefs Georgianna Hiliadaki and Nikos Roussos were born in Athens and both graduated in 2003 with a degree in culinary arts and restaurant management from the Institute of Culinary Education in Manhattan, New York. When they returned to Greece they worked in various restaurants within the country as well as abroad, in Spain and in the US including elBulli with Chef Ferran Adria and Kitchen 82 with Chef Charlie Palmer.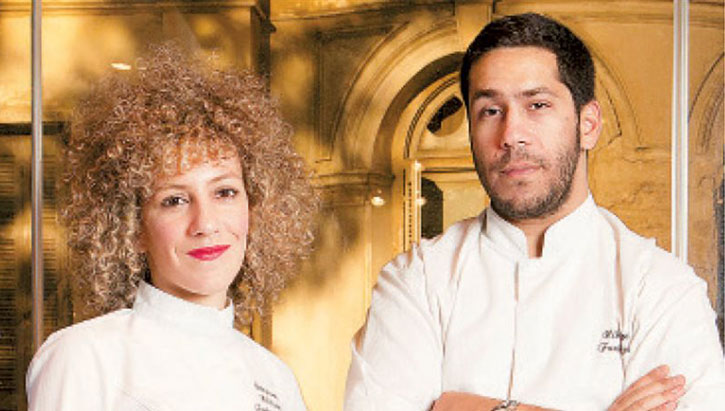 In the warm and relaxing ambiance of the restaurant, Georgianna and Nikos craft carefully designed degustation menus inspired by unique local products, captured at the peak of their seasonality and freshness. They believe in fine dining that is innovative and also playful, that activates the senses, that engages guests in a stimulating, exciting and unconventional way.
Lets take a look at their amazing modernist cuisine creations.
Bread and Olives - a little miniature olive tree, with real leaves. From the branches hang "olives" that you pick off and they taste of olive oil and bread. The small glasses contain mayonnaise and a garlic bread-stick covered in grated aromatics.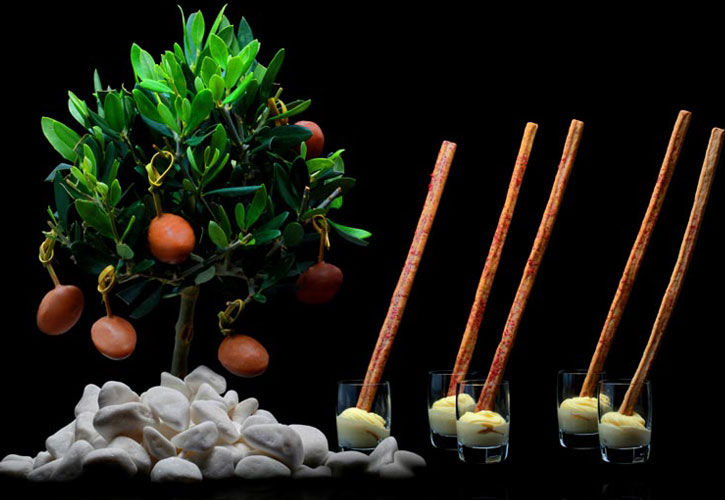 Black Forest - a deconstructed black forest dessert made at the table with dark chocolate mousse, white chocolate mousse, trees made with a stick of dark chocolate and foliage of cotton candy, soil of coffee and cocoa, white chocolate sticks, sweet cherries marinated in alcohol, cherry sauce, icing sugar, chocolate covered maraschino cherries.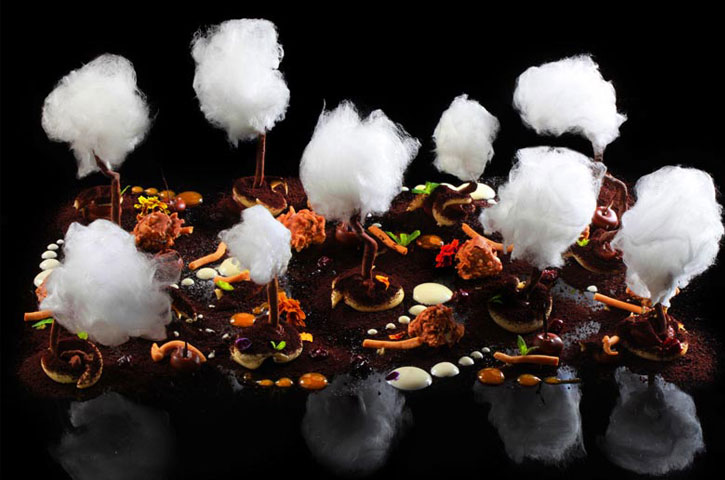 Hard Boiled Quail Egg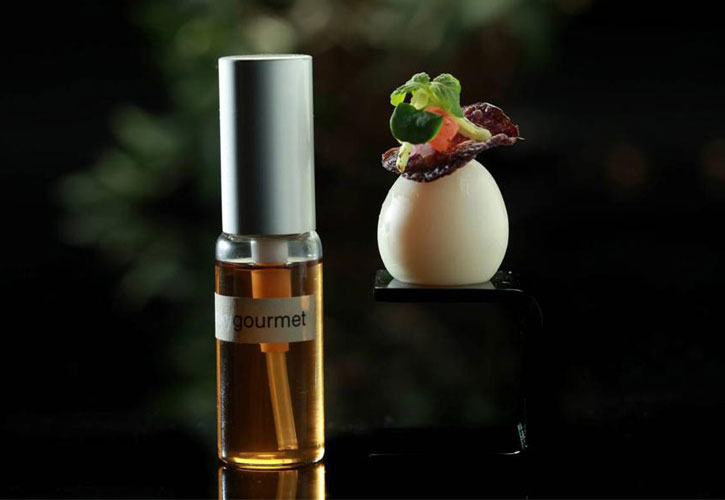 Spanakorizo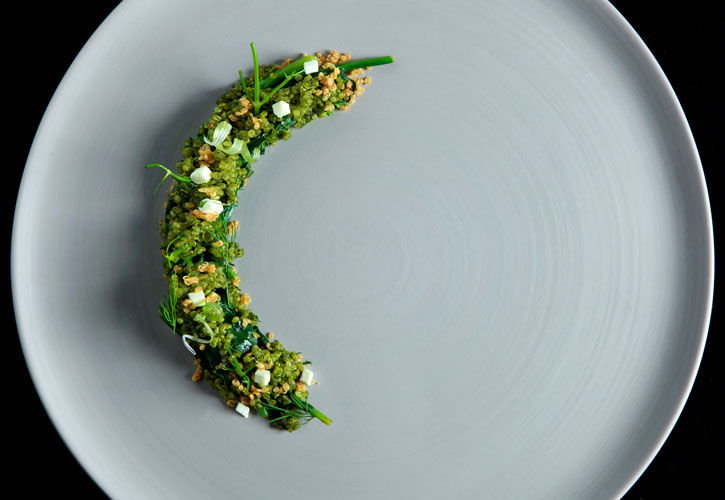 Beef Fillet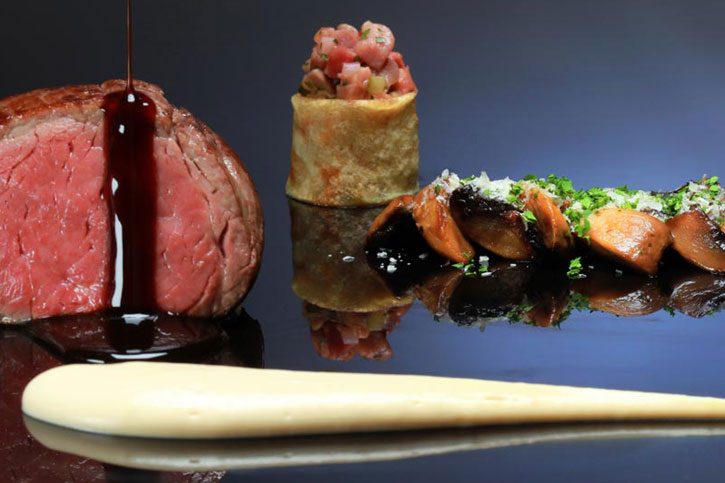 Cassoulet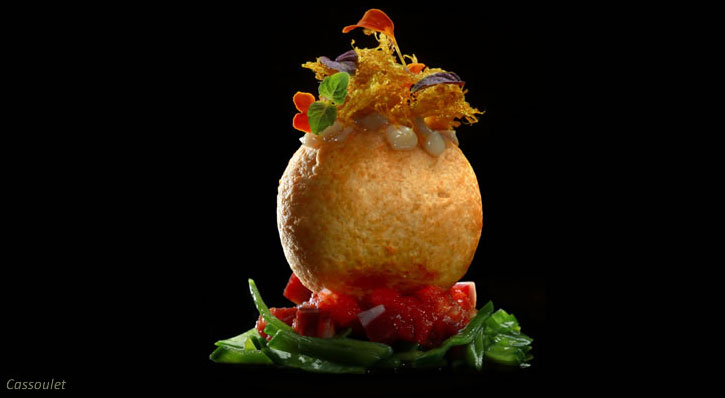 Salsify in Soil - deep fried salsify chips on top of white taramas, a greek meze made from fish roe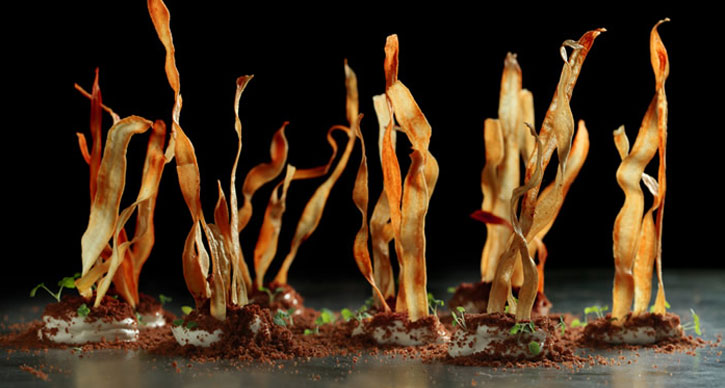 Cashews in a Bag - edible bag made with ultra-thin edible film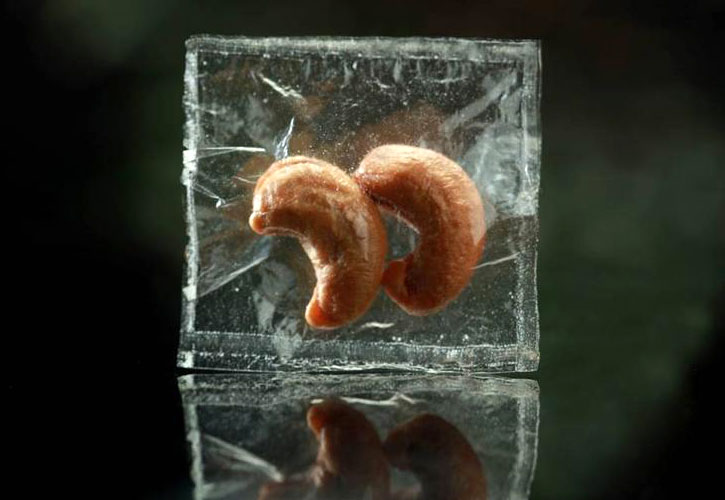 Lobster with Orange Aromas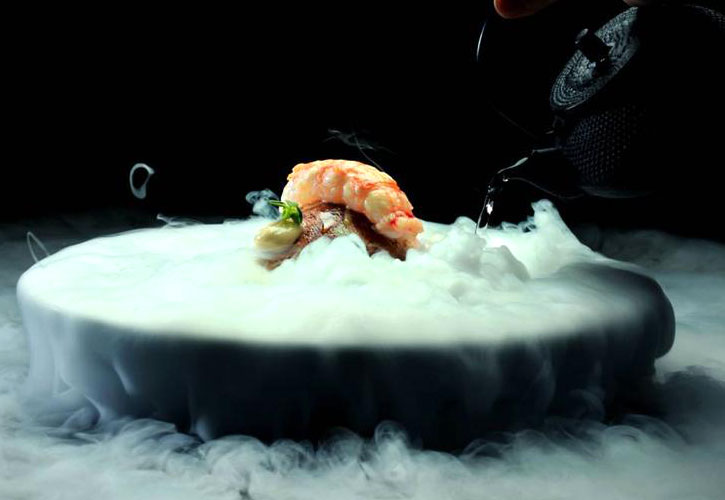 Ultra Violet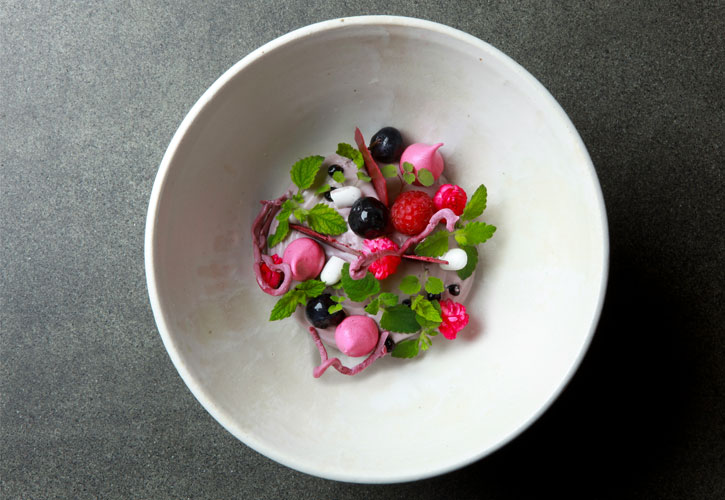 Pastitsio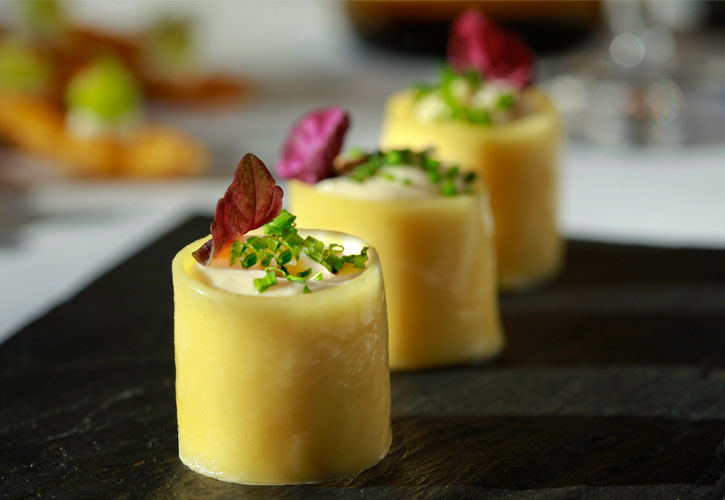 Greek Salad Granita - presented in the form of white granita but it contains all the flavors of a classic greek salad: tomatoes, cucumber, olive oil, feta cheese and kalamata olives. Get Greek Salad Granita recipe here.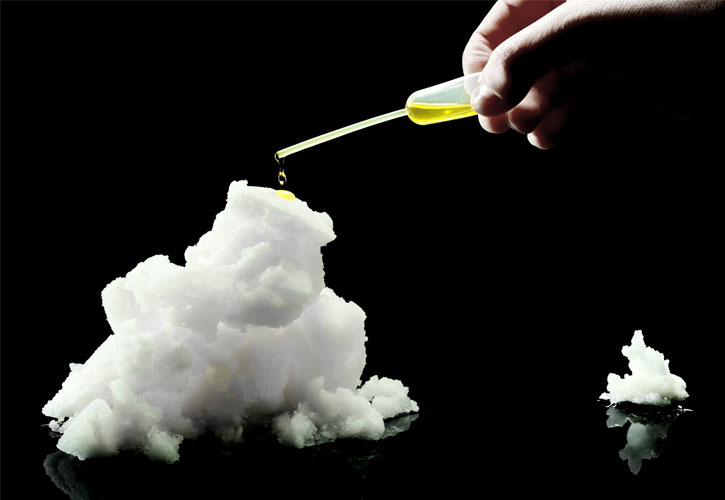 Apple Pie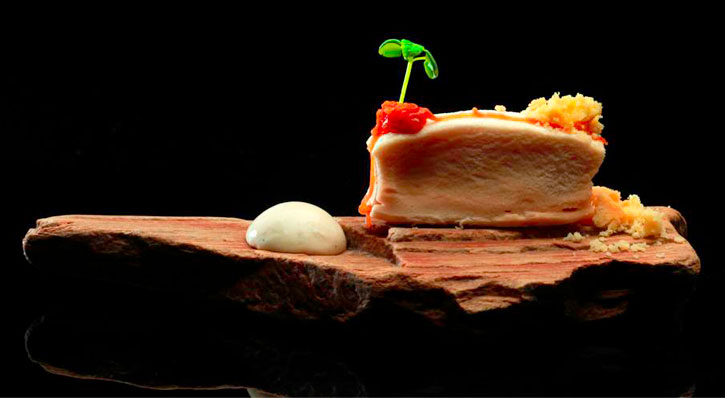 Chocolate Crepe - disappearing transparent crepe made with ultra-thin edible film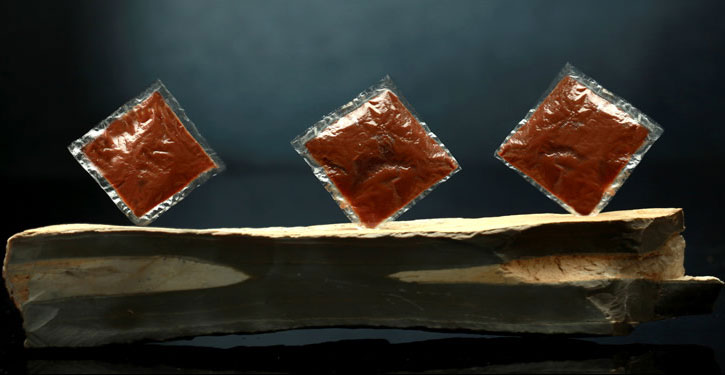 Orange Explosion - white chocolate spheres with orange filling