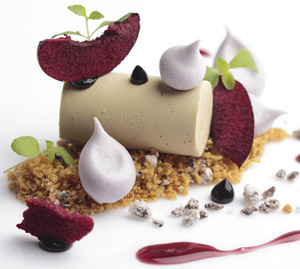 (8 votes, average: 3.88)


Loading...
Chef Ryan Clift, with over 20 years of experience and having worked with some of the world's best chefs, delights diners at his Tippling Club restaurant in Singapore with a modernist cuisine degustation menu that uniquely pairs cocktails to each dish.
Learn more about the experience at Tippling Club here
Chef: Ryan Clift creativity and technique have taken him to present at Madrid Fusion, launch his own TV show on National Geographic Channel and be handpicked by 10 of the world's most recognized chefs to be showcased in the 2009 cookbook by Phaidon titled Coco.
Molecular Meter: high, tasting menu with optional cocktail pairing.
Awards: Tippling Club has been selected for the annual Miele Awards Top 10 Best Restaurants in Asia in 2011 and nominated 23rd best bar in the world by Drinks International publication.
Address: 8D Dempsey Rd, Singapore 249672
Reservations: 65 6475 2217    enquiries@tipplingclub.com
Webpage: http://www.tipplingclub.com/