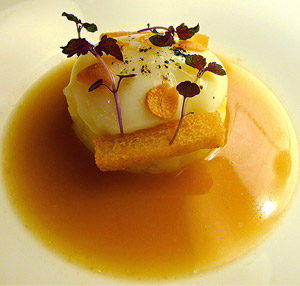 (8 votes, average: 4.13)


Loading...
An exclusive gastronomic temple serving most creative cuisine based on seasonal, native, ecological and own production goods that aim at dignifying everyday cooking obtaining unsuspected results.
Chef: Artur Martinez
Molecular Meter: high,  tasting menu.
Awards: Winner of the 13th Catalunya's Young Cooks Contest at age 22; was named Cook of the Year 2009 by Gerona's Gastronomic Forum and Press. In 2010 was awarded 1 Michelin Star.
Address: c/ Padre Millan 140, Terrassa, Barcelona 08225, Spain
Reservations: 93 735 80 39
Website: http://www.capritx.com