Latin Cuisine with Molecular Touch by Javier Rodriguez
During my recent trip to Singapore I came across the amazing young chef Javier Rodriquez, who applies modern cooking techniques to make Latin American food taste even better! His dishes are very traditional and unique at the same time, they are packed with flavor and have an outstanding presentation.
As Executive Chef of PorterHouse in Singapore, Javier Rodriguez delights diners with Latin American cuisine with a touch of molecular gastronomy. His meats are all cooked Sous Vide and then quickly finished in a Josper charcoal oven at high temperature. Even the chicken breast was delicious!
Next to the PorterHouse restaurant you can find The Butcher Bar, a small bar for the adventurous in which Chef Rodriguez offers his "trimming list", a menu with unusual meat cuts like lamb brain, pig ears and fish liver among others.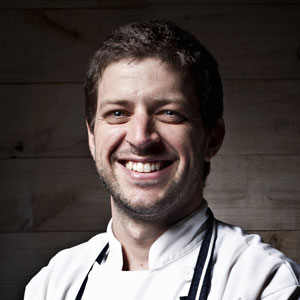 Chef Rodriguez values the cuisine that respects the ingredients and does what's needed to highlight colors, tastes and textures. He believes in the philosophy of Chef Fergus Henderson who says "'Nose to Tail Eating' means it would be disingenuous to the animal not to make the most of the whole beast; there is a set of delights, textural and flavorsome, which lie beyond the filet."  Chef Rodriguez also makes a great use of modern cooking techniques to highlight the properties of each ingredient in a very unique way.
Chef Rodriguez, born in Santiago del Estero in Argentina, went to culinary school while he was studying law. When he graduated from law school, he worked at La Gloria restaurant, named best restaurant in Perú in 2008, 2009 and 2010. After working for some time in Singapore and opening a restaurant in Argentina, he went back to Singapore to be the Executive Chef at the PorterHouse.
When I was in Singapore, I spent some time with Chef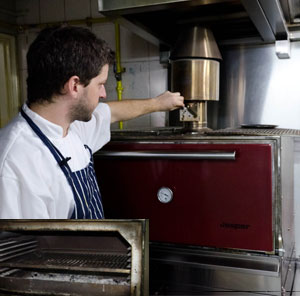 Rodriguez in the kitchen preparing some dishes so you could get all the step by step instructions. These are "King Fish Tiradito and Passion Fruit", "Apples, Olive Oil Biscuit and Ginger Custard" and "Summer Berries and Milk Pudding".
Here is the recipe of the "King Fish Tiradito and Passion Fruit". There is nothing "molecular" in this dish but it was so good that I have to share it with you anyway! The other recipes will be posted soon.
King Fish Tiradito and Passion Fruit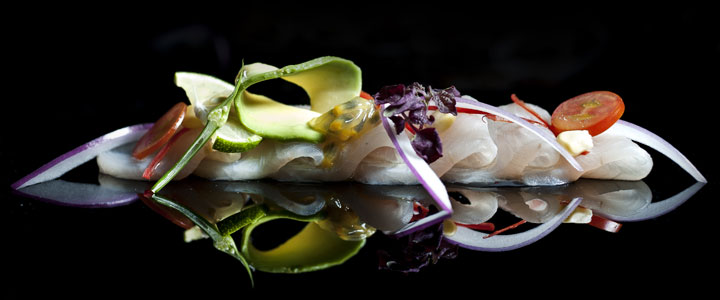 Ingredients
- 80 g (2.8 oz) King fish or any white wish
- 1 lemon
- 1 Passion fruit
- 1 tbsp chopped coriander leaves
- sliced red chili
- thinly sliced avocado
- 1/4 red onion
Preparation
1- Slice the fish as thin as possible and place it on a very cold plate.
2- Prepare the dressing mixing the passion fruit juice, lemon juice, chili, coriander, salt and pepper.
3- Pour 3 generous spoons on the fish (should be a little bit soupy).
4- Top with the onions, avocado and more coriander leaves. Serve immediately.