Peru's Central #1 in Latin America's 50 Best Restaurants 2014
The recently announced Latin America's 50 Best Restaurants 2014 list ranks #1 Central by Virgilio Martinez's, in Lima, Peru.  Astrid y Gaston, last year's winner moved to second place.
Central's was selected for its diverse menu and unique dining experience. From original appetizers such as 'pisco sour with coca leaves' and entrées like 'tiradito served with tiger's milk ceviche'. The restaurant's also has an urban orchard where they grow a wide range of produce and experiment with new varieties of fruit, herbs and vegetable varieties.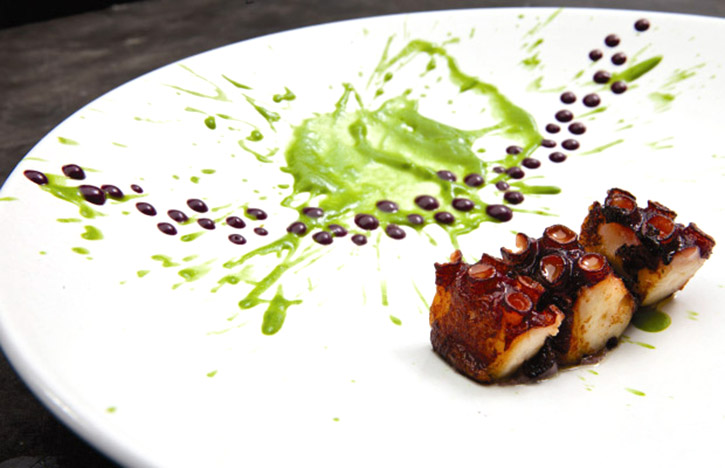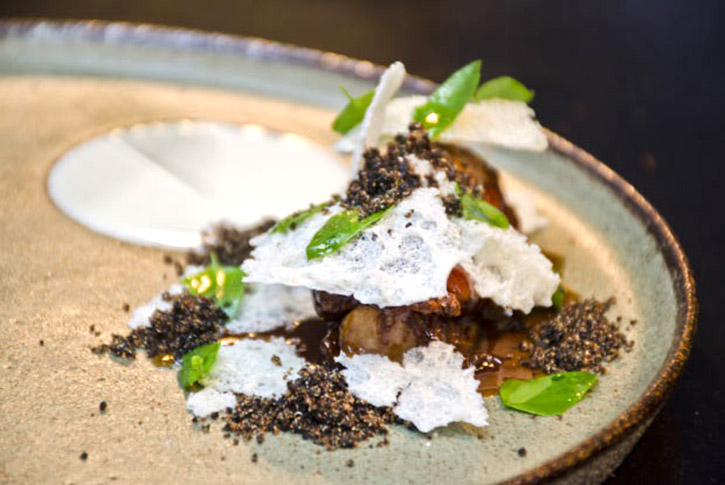 Images: Dishes at Central - Latin America's 50 Best Restaurants 2014, sponsored by S.Pellegrino & Acqua Panna, held in Lima, Peru, September 2014.
Gaston Acurio whose most recent ventures include the opening of La Mar in Miami and a relocation of his 20 year old flagship restaurant Astrid y Gaston to San Isidro, Lima was number two on the list. The 2013 winner was also ranked No.18 in this year's S.Pellegrino World's 50 Best Restaurants awards.
D.O.M. and Maní, both in Sao Paolo Brazil, were ranked in third and fourth place respectively. Chilean restaurant Boragó was placed fifth. Boragó and D.O.M. were presented with The S.Pellegrino Best Restaurant in Chile and The S.Pellegrino Best Restaurant in Brazil awards respectively.
Finally, the S.Pellegrino Best Restaurant Awards by country were given to: Pujol in Mexico (No.6 in the list); Tegui in Argentina (No.9); Parador La Huella in Uruguay (No.17); Alto in Venezuela (No.18); Gustu in Bolivia (No.32); and Criterion in Colombia (No.39).
Latin America's 50 Best Restaurants
1. Central Lima, Peru
2. Astrid y Gastón Lima, Peru
3. D.O.M. São Paulo, Brazil
4. Maní São Paulo, Brazil
5. Boragó Santiago, Chile
6. Pujol Mexico City, Mexico
7. Maido Lima, Peru
8. Biko Mexico City, Mexico
9. Tegui Buenos Aires, Argentina
10. Quintonil Mexico City, Mexico
11. Malabar Lima, Peru
12. Mocoto São Paulo, Brazil
13. Roberta Sudbrack Rio de Janeiro, Brazil
14. Aramburu Buenos Aires, Argentina
15. La Mar Lima, Peru
16. Tarquino Buenos Aires, Argentina
17. Parador La Huella José Ignacio, Uruguay
18. El Baqueano Buenos Aires, Argentina
19. Pangea Monterrey, Mexico
20. Fiesta Lima, Peru
21. Chila Buenos Aires, Argentina
22. La Cabrera Buenos Aires, Argentina
23. Tomo 1 Buenos Aires, Argentina
24. Sud 777 Mexico City, Mexico
25. Manzanilla Ensenada, Mexico
26. MeroToro Mexico City, Mexico
27. Rafael Lima, Peru
28. Alto Caracas, Venezuela
29. Oviedo Buenos Aires, Argentina
30. Osaka Santiago, Chile
31. La Picanteria Lima, Peru
32. Gustu La Paz, Bolivia
33. Rosetta Mexico City, Mexico
34. Remanso Do Bosque Belém, Brazil
35. Olympe Rio de Janeiro, Brazil
36. Epice São Paulo, Brazil
37. Ambrosía Santiago, Chile
38. Attimo São Paulo, Brazil
39. Criterión Bogotá, Colombia
40. Francis Mallman 1884 Mendoza, Argentina
41. Amaranta Toluca, Mexico
42. Corazón de Tierra Ensenada, Mexico
43. Harry Sasson Bogotá, Colombia
44. Fasano São Paulo, Brazil
45. La Bourgogne Punta del Este, Uruguay
46. El Cielo Bogotá, Colombia
47. Sucre Buenos Aires, Argentina
48. Elena Buenos Aires, Argentina
49. Leo Cocina y Cava Bogotá, Colombia
50. Pura Tierra Buenos Aires, Argentina
The full list of Latin America's 50 Best Restaurants is available at http://www.theworlds50best.com/latinamerica/en/the-list.html