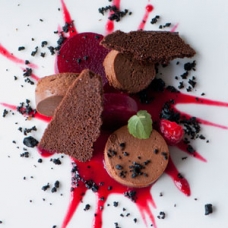 Beetroot, Dark Chocolate, Raspberry and Black Olives
With scientific food pairing you can add some surprising ingredients to take your traditional dessert to a whole ne ...
CONTINUE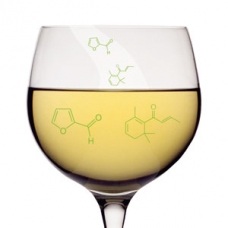 How does alcohol affect the flavor of your drink?
Why adding water to your whisky opens up different, new and subtle flavors? Or why a glass of wine tastes less frui ...
CONTINUE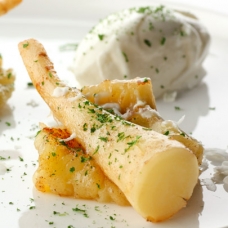 Vegetable Desserts with Parsnip
Have you tried making desserts with vegetables? Carrot cake and pumpkin pie are some classics but modern chefs are ...
CONTINUE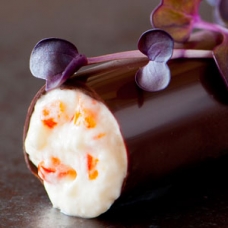 Sakura Cress, Chocolate, Yogurt, Red Pepper, Cayenne
A beautiful dessert with interesting combination of flavors designed by the scientific method of food pairing. Saku ...
CONTINUE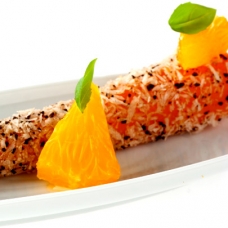 Carrot, Coffee, Coconut and Oranges
Coffee is a fine and versatile product that pairs perfectly with savory foods and this recipe, inspired by the sci ...
CONTINUE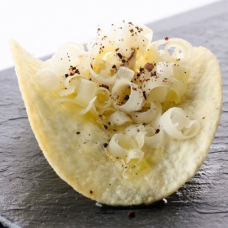 Potato chip with Gruyère, Vanilla Oil and Coffee
Have you tried coffee in an appetizer? Thanks to the scientific method of food pairing, you can create completely u ...
CONTINUE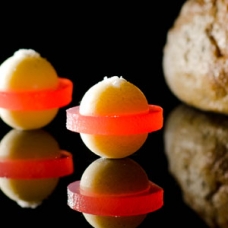 Smoked Butter with Sherry Vinegar Jelly
Instead of serving the classic olive oil and balsamic vinegar bread dip, next time surprise your guests with this d ...
CONTINUE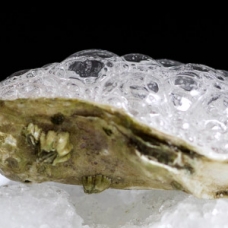 Lychee Bubbles Filled with Sage Vapor on Oysters
Fresh oysters are combined with lychee, sage, grapefruit and lemongrass flavors. The lychee and sage flavors are in ...
CONTINUE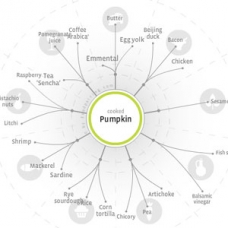 Holiday Inspiration: Pumpkin & Cranberry Flavor Pairing
This holiday season surprise your diners with an innovative dish combining flavors inspired by this pumpkin and cra ...
CONTINUE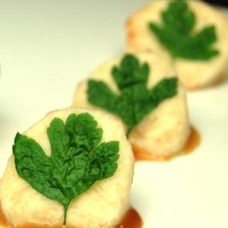 Food Pairing in Molecular Gastronomy
Food pairing in molecular gastronomy is based on the principal that foods combine well with one another when they h ...
CONTINUE