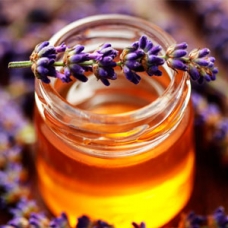 This decadent lavender honey ice cream is simply delicious by itself or to complement a dessert. Have you taken our ...
CONTINUE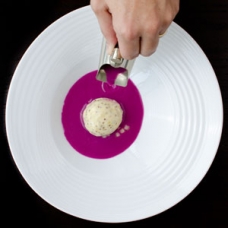 Red Cabbage Gazpacho with Grain Mustard Ice Cream
The colorful red cabbage sour soup served at the table with mustard ice cream is a great refreshing starter adapted ...
CONTINUE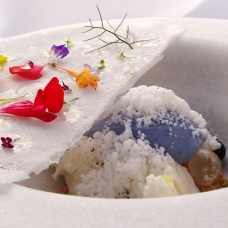 Candied Lemon Frost, Violet Ice Cream, Yogurt Snow, Flowers
From 2-star Michelin Chef Jordi Cruz, an elegant dessert with floral flavors. The perfect final note for any meal. ...
CONTINUE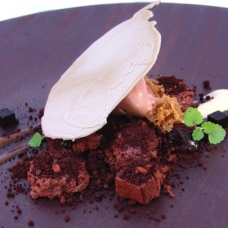 Belgium Ale – Chocolate, Coffee, Black Olives
Black olives, beer and chocolate ice cream in the same dessert? Can that be right? It certainly can, if you're ta ...
CONTINUE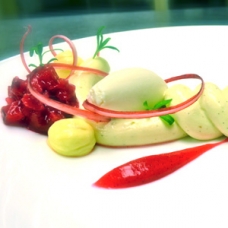 Cheesecake – Rhubarb, Lemon, Bay Leaf
Modernist Chef Russell Karath delights us again with an incredible cheesecake with great presentation and flavors. ...
CONTINUE