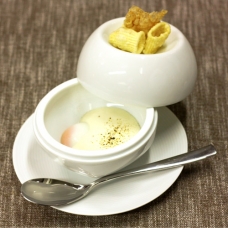 65° Sous Vide Egg Carbonara at Metamorfosis
One of Metamorfosi's most popular dishes, creamy egg perfectly cooked sous vide at 65° and accompanied by crispy ...
CONTINUE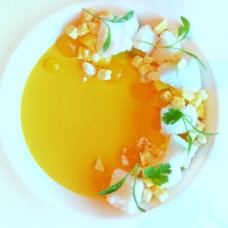 Modernist Mango Custard w/ Carbonated Calamansi Gel
This creamy, tropical dessert is a modernist custard from pastry Chef Russell Karath that's incredible. Great app ...
CONTINUE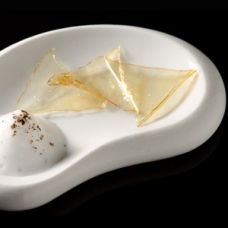 Sweet Corn Glass Chips with Tomato Foam
Transparent glass chips with an intense flavor of sweet corn paired with a light tomato water foam. The sweet cor ...
CONTINUE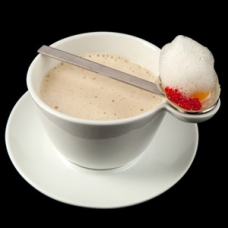 NE Clam Chowder Foam, Quail Egg, Sea Wind
A modern version of New England Clam Chowder: robust, aerated chowder broth over sautéed little neck clams with ce ...
CONTINUE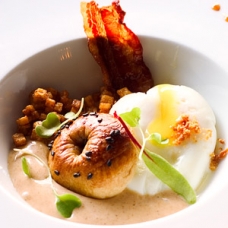 The Egg and Croissant Foam is a fantastic molecular breakfast with poached egg, croissant foam, fried potato brunoi ...
CONTINUE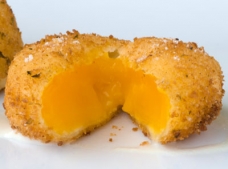 Sous Vide Egg Yolk Croquette with Gruyere Foam
Creamy Spanish croquettes are one of my favorite tapas and this modernist version is no exception! A delicious crun ...
CONTINUE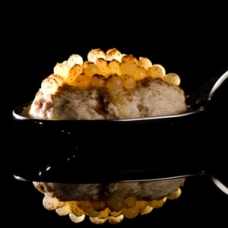 The apple caviar from Ferran Adria is a great way to bring molecular gastronomy to your cheese plate, desserts or d ...
CONTINUE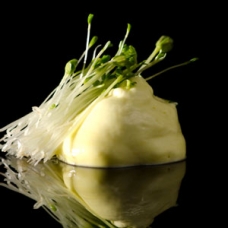 The olive oil foam is a great innovative way to incorporate olive oil with a different texture to any dish. The oli ...
CONTINUE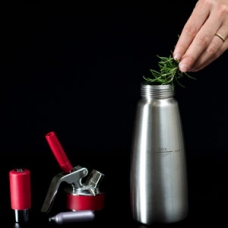 Rapid Infusion with the ISI Whip
Infusing liquids with other flavorful ingredients is a great technique to enhance flavors, create unique flavor pro ...
CONTINUE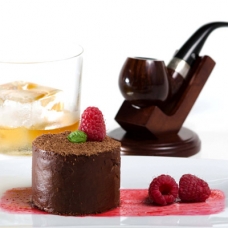 Chocolate Mousse Infused with Pipe Tobacco
This rich chocolate mousse is infused with Cavendish pipe tobacco and it is paired with Macallan 12 Years Old. The ...
CONTINUE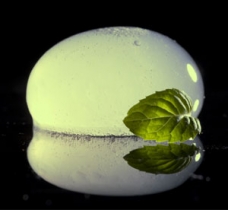 The Carbonated Mojito Spheres are served at Minibar by molecular gastronomy Chef Jose Andres. The spheres are made ...
CONTINUE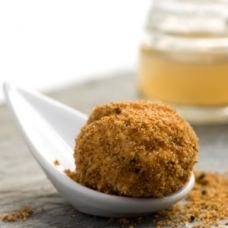 The Truffle of Sauce Grande, a delicious faux truffle of garlic foam with delicate garlic aromas, is a creation of ...
CONTINUE