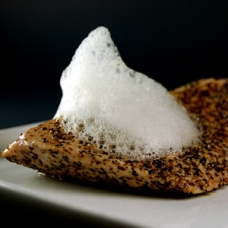 Seared Ahi Tuna with Wasabi Air Recipe
Molecular gastronomy meets Japanese cuisine in this variation of the classical seared tuna dish. The wasabi air is ...
CONTINUE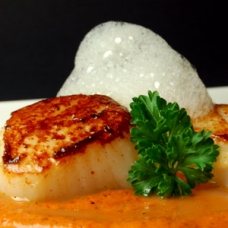 Seared Scallops with Lemon Air and Bell Pepper Coulis
These tasty seared scallops are served on a coulis of bell pepper, topped with tangy lemon air and complemented wit ...
CONTINUE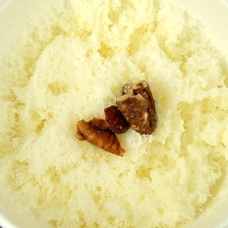 This molecular gastronomy recipe created by Ferran Adria at El Bulli is absolutely delicious and easy to make. The ...
CONTINUE