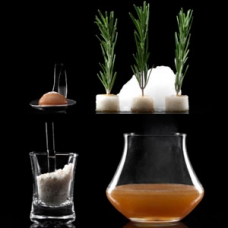 The Caramel – cocktail, powder, air and spheres
This famous molecular cocktail will be the talk of any holiday party. Smooth. Sweet. Salty. A molecular mixology ma ...
CONTINUE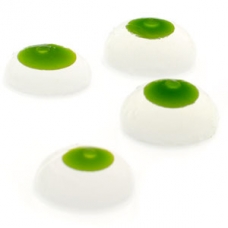 Tomato Water Spheres Injected with Basil Oil
Expand the possibilities of spherification! Have you already mastered basic and reverse spherification? Ready to tr ...
CONTINUE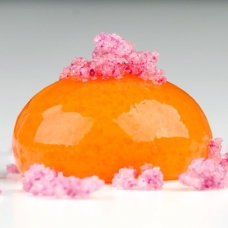 Carrot, Orange & Mango Spheres with Rose Crystals
A refreshing liquid sphere made with Frozen Reverse Spherification that bursts in the mouth releasing a delicious j ...
CONTINUE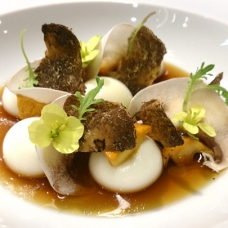 Liquid Parmesan Gnocchi and Mushroom Infusion
Molecular gastronomy Chef Jordi Cruz demonstrates a creative use of spherification to separate two broths in one de ...
CONTINUE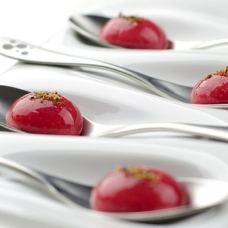 Strawberry Spheres with Ground Pepper
A simple spherification recipe to make strawberry spheres that explode in the mouth! Great for kids and very versat ...
CONTINUE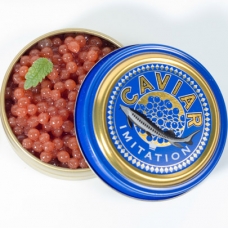 Plum Caviar with Basic Spherification
Learn how to make plum juice caviar with the Basic Spherification technique. The little spheres will burst in the m ...
CONTINUE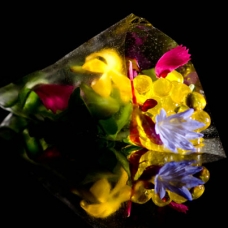 Vanishing Cone, Micro Salad, Olive Oil Caviar
A delicious one-bite salad with micro greens, micro flowers, olive oil caviar and balsamic glaze presented in an ul ...
CONTINUE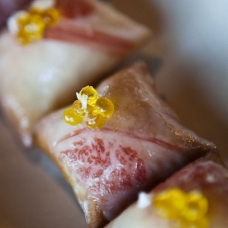 Mini Air Bread with Iberian Bacon & Caviaroli
Molecular gastronomy Chef Nandu Jubany delights us with incredible flavors and textures of Caviaroli olive oil cavi ...
CONTINUE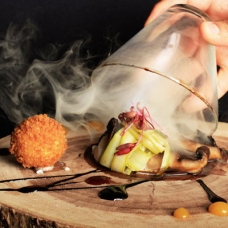 Smokey Forest: lavender smoke, porcini soil, arugula sphere
This exotic-looking dish uses some basic modernist cuisine techniques that will delight both your palate and your s ...
CONTINUE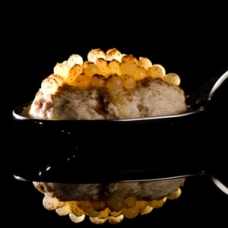 The apple caviar from Ferran Adria is a great way to bring molecular gastronomy to your cheese plate, desserts or d ...
CONTINUE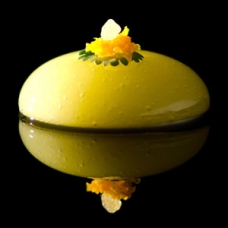 These spheres burst in your mouth releasing a refreshing taste of yuzu, orange peel and cilantro. Yuzu and cilantro ...
CONTINUE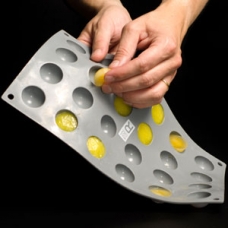 Perfect Spheres with Frozen Reverse Spherification
The spherification technique, created by molecular gastronomy Chef Ferran Adria of el Bulli in 2003, consists of a ...
CONTINUE