Valentine's Day: what food or drinks can you combine with roses?
This Valentine's Day surprise your love one with roses in the food or drink! To help you out, foodpairing.com has published the foodpairing tree of roses (see below) with the best ingredients that pair well with the flavor of roses (read more about the scientific method of food pairing).
Rose petals can be incorporated directly into a dish or you could use rose essence or rose water.
Rose Petals
Candied rose petals: you can buy them in some stores or you can do it yourself by coating the rose petals with whipped egg whites, covering them with caster sugar and letting them dry at room temperature or in a dehydrator.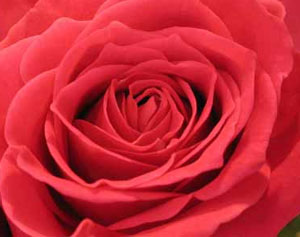 Rose tea: use the rose petals and other matching ingredients (e.g. cinnamon or buckwheat honey) to make a tea.
Rose petal garnish: use straight petals as garnish in your dishes and salads.
Rose petal jelly: boil rose petals in water for 10 minutes and use this water to create a gelatin.
Rose Essence
Replace vanilla essence: you can replace vanilla essence or any other essence used in your favorite recipe with rose essence.
Rose Water
Iranian sweets: many Iranian sweet recipes use rose water (e.g. nougat, baklava, ice cream, cookies).
South Asian dairy: usually used to flavor dairy products such as milk and yogurt. Used in rice pudding and yogurt-based lassi drink.
Marzipan and madeleine: rose water is commonly used to flavor marzipan and madeleines.
Cocktails: rosewater can be used in many cocktails but it is usually combined with Gin or Sparkling wine. As you can see in the foodpairing tree, roses also seem to combine well with tequila, bourbon whiskey and bloody mary.
Rose Syrup
Scones and marshmallows: this is a common use for rose syrup.
Cocktails: same as rose water, rose syrup can be used to make cocktails.