Spinach Foam Recipe
This spinach foam or espuma is a very versatile molecular gastronomy side that can complement a wide variety of dishes. It can be served cold as a foam with a consistency that will maintain the shape or warm as an airy sauce.
Ingredients
- 250 g (9 oz) freshly blanched or frozen spinach
- 25 g (1 oz) diced shallots
- 1 garlic clove
- 100 ml vegetable or chicken stock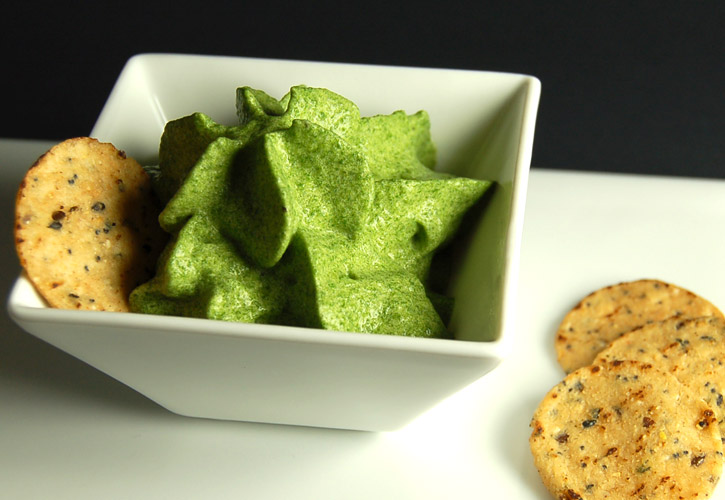 - 150 ml heavy cream
- Salt & pepper
Preparation
Sautee shallots and garlic. Puree the spinach, shallots, garlic and stock in a blender. Pass the puree through a fine sieve. Add the heavy cream, season to taste and pour into the ISI Whip. Charge the ISI Whip with 1 charger and shake vigorously. Chill in the refrigerator for a few hours before serving.
If you want a warm spinach espuma, warm the mix before pouring into the ISI Whip. Serve immediately or keep the ISI Gourmet Whip warm in a bain marie at 70 ˚C (160 ˚F).
Serving Suggestions
- Serve cold as a dip with crackers or tortilla chips
- Serve warm as an airy sauce over grilled chicken breast seasoned with lemon juice and oregano. Accompany with braised pearl onions.