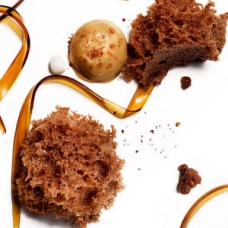 Espresso Pasta & Foam with Chocolate Sponge Cake
This espresso and chocolate dessert combines three techniques developed by Chef Ferran Adria at el Bulli: gel pasta ...
CONTINUE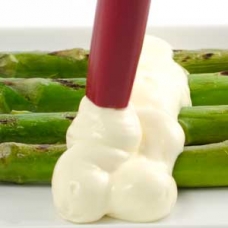 A twist on the traditional Hollandaise sauce perfectly cooked sous vide at 65 °C (149 °F) and aerated with an iSi ...
CONTINUE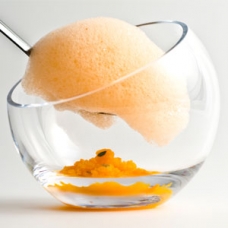 Carrot Air with Tangerine Granita
A perfect amuse-bouche with surprising flavors and textures. A flavorful tangerine pulp granita with ultra-light ca ...
CONTINUE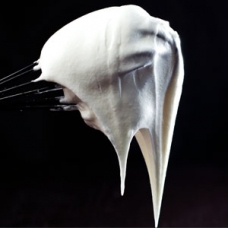 Swiss Meringue Freeze-Thaw Stable
A convenient swiss meringue that is freeze-thaw stable so it can be frozen to be used later when needed, thanks to ...
CONTINUE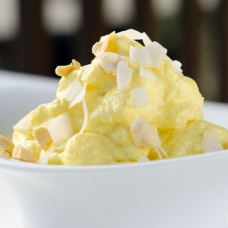 An easy and delicious culinary foam with tropical flavors made with an iSi Whip, one of my favorite tools in the ki ...
CONTINUE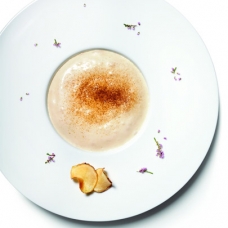 Jerusalem Artichoke Foam with Porcini Powder
Another great application of the versatile iSi Gourmet Whip. A delicious airy soup made of Jerusalem Artichokes and ...
CONTINUE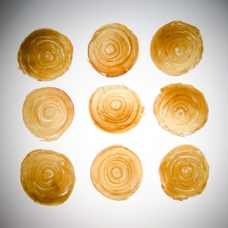 Prosciutto Chips, Onion Foam, Roasted Brussels Sprouts
Crispy and translucent Prosciutto chips that can be used as a base for a wide variety of canapés or as a garnish. ...
CONTINUE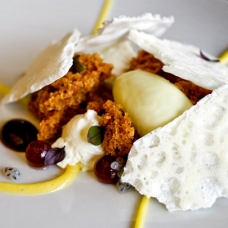 Goat Cheese Mousse, Grape Jelly, Yuzu Curd, Basil Ice Cream
A modernist dessert that pairs airy goat cheese mousse with grape, yuzu and basil. Flavors are presented in multipl ...
CONTINUE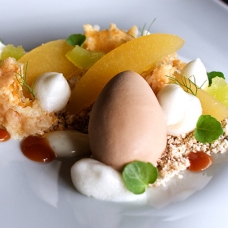 Caramel Poached Apples, Walnut Soil, Cider Honey Foam
A magical dessert by Chef Steven Cak of Parkside, Austin. Great flavor combination, balanced sweetness and variatio ...
CONTINUE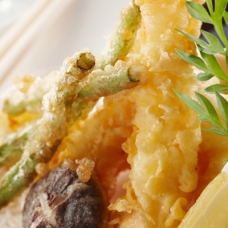 Ultra-light Tempura with iSi Whip
The iSi Whip isn't just for whipped cream or foams; it's also a great way to make airy batters as you're goin ...
CONTINUE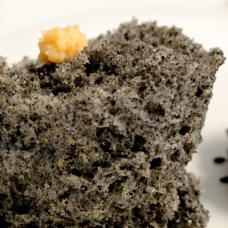 Black Sesame Microwave Sponge Cake and Miso
Did you know that you can make the fluffiest sponge cake in just 40 seconds in your microwave? Thanks to molecular ...
CONTINUE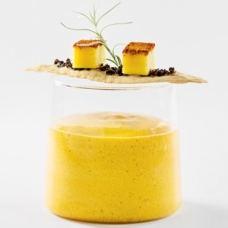 This mango coconut foam soup is rich, airy and just a bit spicy. Since it's a culinary foam instead of a traditio ...
CONTINUE