Coconut Mango Foam
An easy and delicious culinary foam with tropical flavors. It pairs perfectly with fresh grapefruit or strawberries and with cinnamon biscuits. The mango coconut foam is made utilizing an iSi Whip, one of my favorite tools in the kitchen. If you don't have an iSi Whip yet you can read more about how versatile this tool is in this iSi Whip article.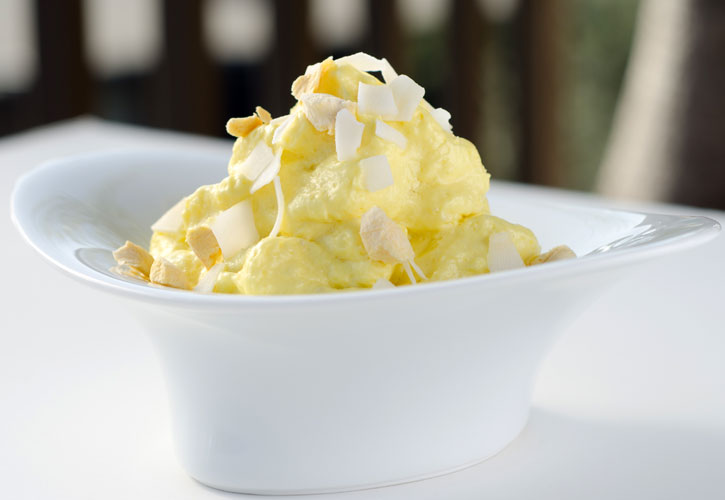 Ingredients
- 430 ml mango puree
- 415 ml coconut cream
- 4 tbsp powdered sugar
Preparation
1- Mix all ingredients in a bowl using a spatula.
2- Pass through the iSi Funnel and Sieve directly into 1L iSi Whipper. Screw on 1 iSi cream charger and shake vigorously. Repeat process with a second charger.
3- Refrigerate for 3 hours.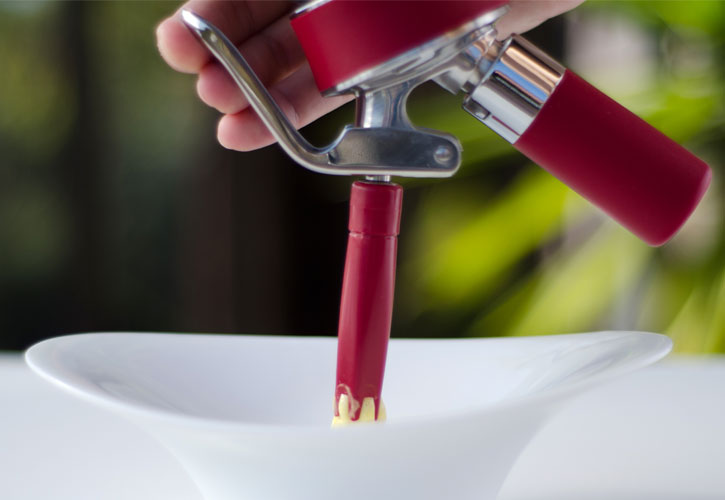 Serving Suggestions
- Combine with fresh grapefruit or fresh strawberries
- Combine with cinnamon biscuits
- Garnish with coconut flakes and freeze dried mango.