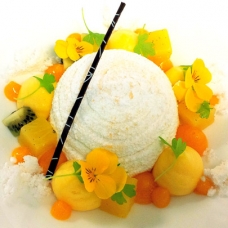 Pavlova with Caribbean Citrus Flavors
A beautiful modernist dessert by community member and Executive Pastry Chef Angel Ramirez Betancourt. Pavlova with ...
CONTINUE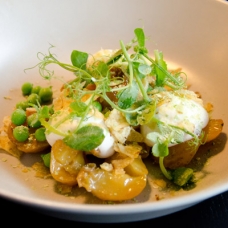 Potatoes and Peas with Smoked Cheese Foam
This was one of my favorite dishes at Radio restaurant in Copenhagen. Perfectly cooked potatoes, delicious peas and ...
CONTINUE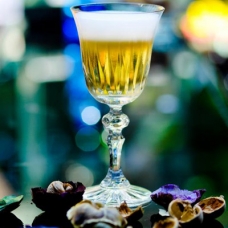 Modern Velvet Czarina Cocktail
This modernist cocktail has been shared by our community member Leonardo Cappiello, bar manager at Just Cavalli in ...
CONTINUE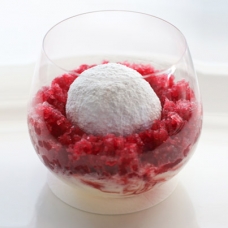 Guava Snow Egg by Chef Gilmore
One of Quay's most heavenly desserts, the Snow Egg is a poached meringue egg, with a "yolk" of custard apple ...
CONTINUE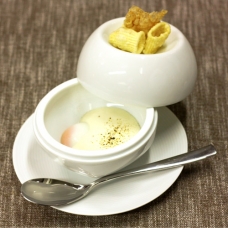 65° Sous Vide Egg Carbonara at Metamorfosis
One of Metamorfosi's most popular dishes, creamy egg perfectly cooked sous vide at 65° and accompanied by crispy ...
CONTINUE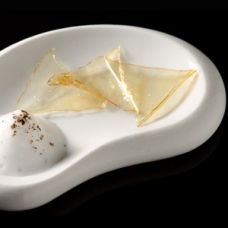 Sweet Corn Glass Chips with Tomato Foam
Transparent glass chips with an intense flavor of sweet corn paired with a light tomato water foam. The sweet cor ...
CONTINUE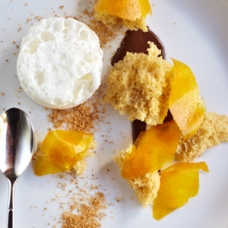 Praline Sponge Cake, Cocoa Yogurt, Bubbles, Mango Petals
Great combination of flavors and application of techniques in this dessert by molecular gastronomy pastry Chef Will ...
CONTINUE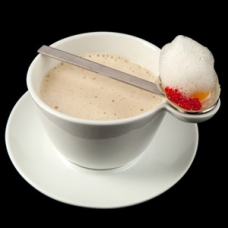 NE Clam Chowder Foam, Quail Egg, Sea Wind
A modern version of New England Clam Chowder: robust, aerated chowder broth over sautéed little neck clams with ce ...
CONTINUE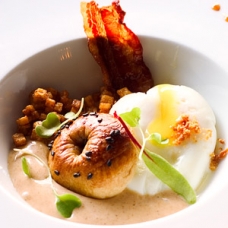 The Egg and Croissant Foam is a fantastic molecular breakfast with poached egg, croissant foam, fried potato brunoi ...
CONTINUE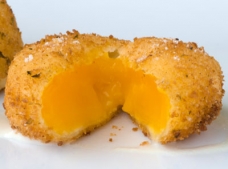 Sous Vide Egg Yolk Croquette with Gruyere Foam
Creamy Spanish croquettes are one of my favorite tapas and this modernist version is no exception! A delicious crun ...
CONTINUE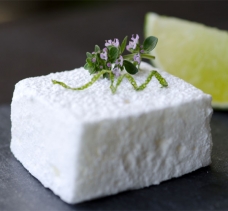 Pisco Sour Cocktail Marshmallow
The trend of converting a classic cocktail into a marshmallow was started by molecular mixologist Eben Freeman with ...
CONTINUE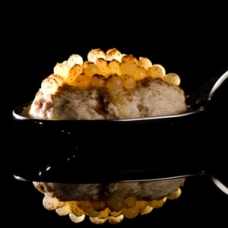 The apple caviar from Ferran Adria is a great way to bring molecular gastronomy to your cheese plate, desserts or d ...
CONTINUE