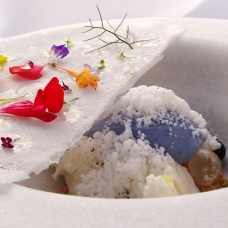 Candied Lemon Frost, Violet Ice Cream, Yogurt Snow, Flowers
From 2-star Michelin Chef Jordi Cruz, an elegant dessert with floral flavors. The perfect final note for any meal. ...
CONTINUE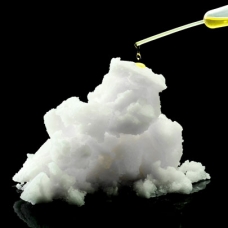 The signature dish at Funky Gourmet, the Greek molecular gastronomy restaurant recently awarded with two Michelin s ...
CONTINUE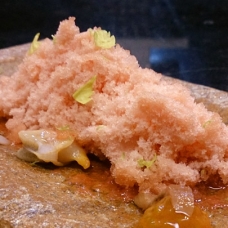 Molecular gastronomy Chef Jordi Cruz offers the Bloody Mary Snow as a starter on his tasting menu at his 2-Michelin ...
CONTINUE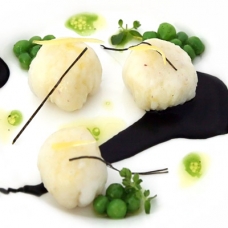 Creamy olive oil potato puree wrapped in cuttlefish with peas, sepia ink, creamed pea sauce, mint, candied lemon ze ...
CONTINUE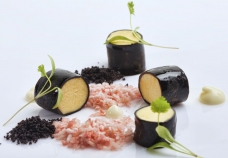 Mandarin sorbet coated in liquorice jelly, smoked yogurt and grapefruit segments garnished with black olive crumbs, ...
CONTINUE