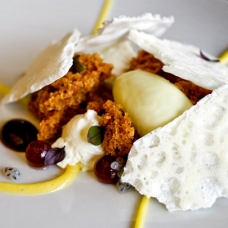 Goat Cheese Mousse, Grape Jelly, Yuzu Curd, Basil Ice Cream
A modernist dessert that pairs airy goat cheese mousse with grape, yuzu and basil. Flavors are presented in multipl ...
CONTINUE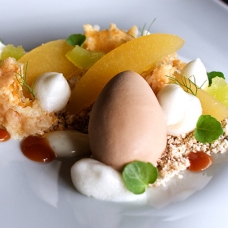 Caramel Poached Apples, Walnut Soil, Cider Honey Foam
A magical dessert by Chef Steven Cak of Parkside, Austin. Great flavor combination, balanced sweetness and variatio ...
CONTINUE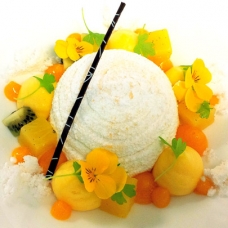 Pavlova with Caribbean Citrus Flavors
A beautiful modernist dessert by community member and Executive Pastry Chef Angel Ramirez Betancourt. Pavlova with ...
CONTINUE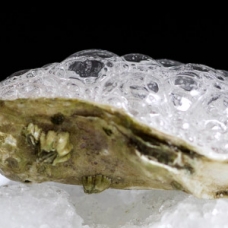 Lychee Bubbles Filled with Sage Vapor on Oysters
Fresh oysters are combined with lychee, sage, grapefruit and lemongrass flavors. The lychee and sage flavors are in ...
CONTINUE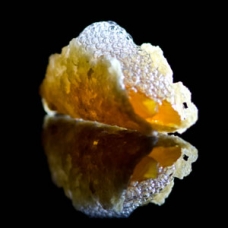 Coconut Bubbles, Gruyere and Candied Apricot
A delicious amuse bouche to start a meal. The crispy and salty Gruyere tuille pairs perfectly with the sweet candie ...
CONTINUE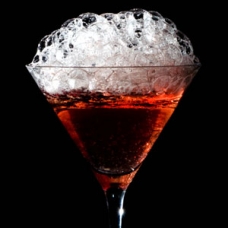 The cranberry bubbles are a great easy way to add a molecular gastronomy touch to the traditional cosmopolitan cock ...
CONTINUE