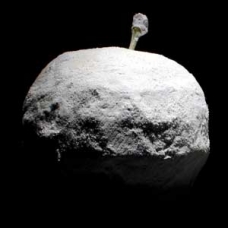 A simple recipe from Chef Andoni Luiz Aduriz served at his restaurant Mugaritz, fresh apples coated in a mix of car ...
CONTINUE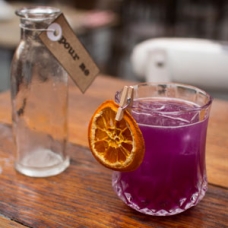 Down The Rabbit Hole (w/ b'Lure color changing flower extract)
Nominated for Cocktail List of the Year at the 2014 Australian National Bar Awards, "Down The Rabbit Hole" is t ...
CONTINUE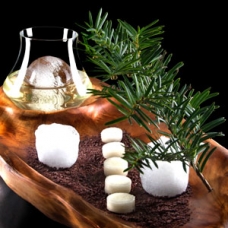 The Cedar – Gin, Pear, Cedar Air, Chamomile, Cacao Earth
A modernist cocktail with complex flavor and spectacular presentation designed to indulge your senses. This eat-and ...
CONTINUE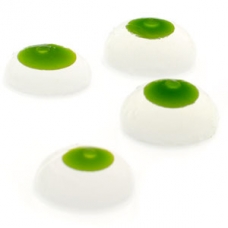 Tomato Water Spheres Injected with Basil Oil
Expand the possibilities of spherification! Have you already mastered basic and reverse spherification? Ready to tr ...
CONTINUE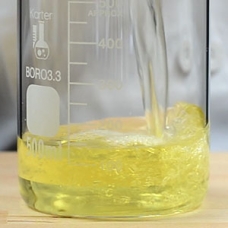 Cryofiltration: Perfectly Clear Juice from Fruits and Veggies
Cryofiltration is easy! Crystal clear and flavorful tomato water? Transparent gazpacho? Pepper water? Clear apple j ...
CONTINUE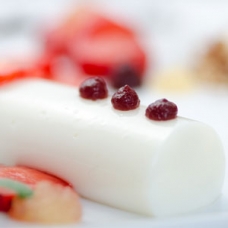 Goat Milk Gel, Strawberries, Port, Apple Cider
A refreshing dessert with goat milk gel, macerated strawberries, port wine fluid gel, apple cider fluid gel, powder ...
CONTINUE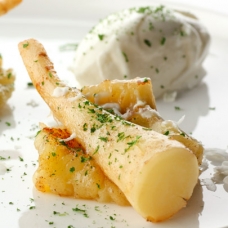 Vegetable Desserts with Parsnip
Have you tried making desserts with vegetables? Carrot cake and pumpkin pie are some classics but modern chefs are ...
CONTINUE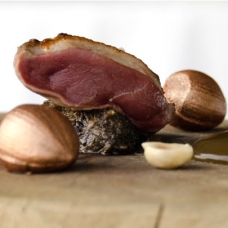 Pigeon, Foie Hazelnuts and Fallen Forest Leaves
A masterpiece from Chef Eneko Atxa at his 3-Michelin Star restaurant Azurmendi in Spain. A perfectly-cooked pigeon, ...
CONTINUE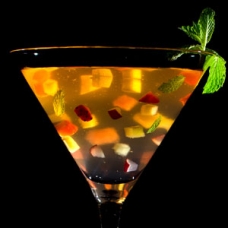 A delicious, refreshing and incredibly smooth and velvety sangria with suspended fruit and mint leaves at different ...
CONTINUE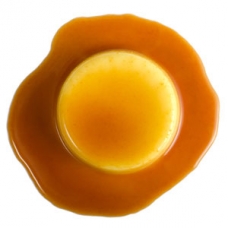 The eggs are a critical component responsible for the final smooth and creamy texture of flan, but in this recipe, ...
CONTINUE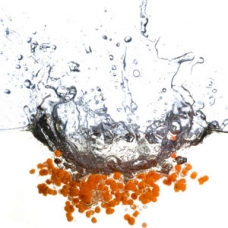 Cold Oil Spherification – Sriracha Pearls
The cold oil spherification method is an easy and fun technique to make caviar-like spheres from practically any li ...
CONTINUE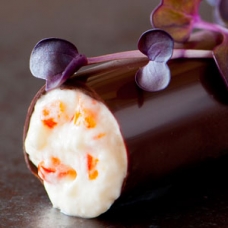 Sakura Cress, Chocolate, Yogurt, Red Pepper, Cayenne
A beautiful dessert with interesting combination of flavors designed by the scientific method of food pairing. Saku ...
CONTINUE