Fragrant Apples
A simple recipe from Chef Andoni Luiz Aduriz served at his restaurant Mugaritz; fresh apples coated in a mix of cardamom and Agalita, an edible white china clay that he also cleverly uses in his famous edible "stones" starter dish. Mugaritz has been on The World's 50 Best Restaurants list for 9 years and is currently listed #6.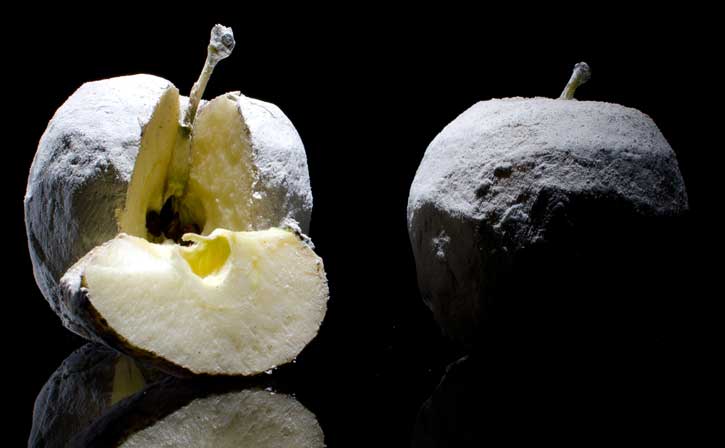 Ingredients
- 150 g Agalita (available in our store)
- 15 g ground cardamom
- 4 apples
Preparation
1- Combine the ground cardamom with the Agalita.
2- Peel the apples with great care.
3- Coat apple with this mixture. Vacuum pack it in a bag with part of the Agalita and cardamom mixture on the highest setting.
4- Leave it to stand in the refrigerator for 2 hours.
5- Take the apple out of the bag and remove the excess powder with a basting brush. Store them in a sealed container in the fridge until ready to serve.
6- Use a basting brush to lightly coat the fruit with the aromatized Agalita before serving.