Magic of Ferran Adrià and elBulli Revealed in New York Exhibit!
Without a doubt,  Ferran Adrià has forever changed the face of molecular gastronomy and cooking in general. Now his unusual creative methods of drawing and visualization will be on display for all of us to see and learn from. From January 25 – February 28, 2014, New York City's Drawing Center will host Ferran Adrià: Notes on Creativity, a visual display featuring Adrià's notes and drawings of his conceptions as well as pictures and other visual documentation of elBulli.
Also featured will be the films, Documenting Documenta and 1846, a documentary produced by The Drawing Center that will play constantly. It's a movie that documents every single dish ever served by Ferran Adriã at elBulli in video image format, along with the creative process.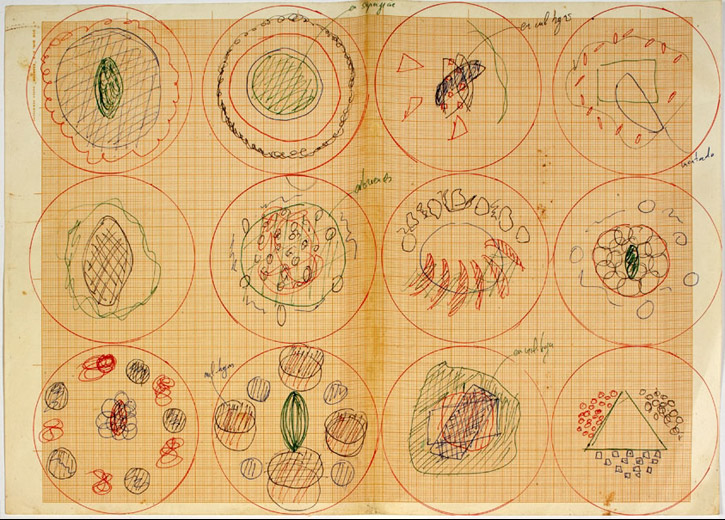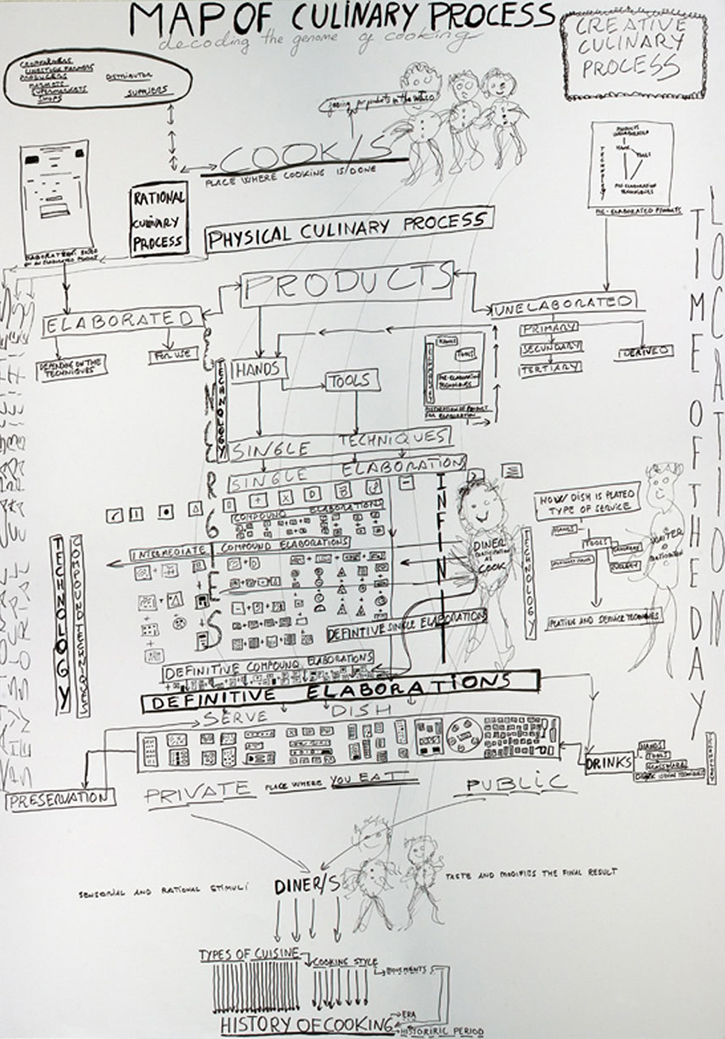 Documenting Documenta, a film about Ferran Adrià's participation in Documenta 12, will also be running constantly. The Documenta was an art exhibition that took place in Kassel over a 100-day period. Since Adrià couldn't participate in Kassel, he kept a table for two at elBulli open every night of the exhibition. The site became known as "the G Pavillion." Two people were chosen randomly each night at the exhibit in Kassel and were offered airfare and dinner at elBulli in order to experience the art of cooking in its own setting.
Ferran Adrià: Notes on Creativity will be the actual display that focuses on Chef Adrià's use of notes and drawings to bring his dishes from concept to reality. The drawings are also a tool that he uses to better understand and express his creativity and philosophy of food and life in general.
The exhibition will feature notebooks, drawing pads, framed prints and other media that document such concepts as menu development and techniques as well as research results, final products, and even ideas for utensils and dishes. There will also be architectural drawings of the elBulli Foundation headquarters and plastic models of culinary creations.
Ferran Adrià: Notes on Creativity will be the first exhibit of its kind and will set the scene nicely for the March 3, 2014 release of Chef Adrià's seven-volume book set titled elBulli 2005-2011 that chronicles the final six years that the landmark restaurant was open to the public.
The Cleveland viewing of Ferran Adrià: Notes on Creativity will take place at MOCA Cleveland from September 26 – January 18, 2015.