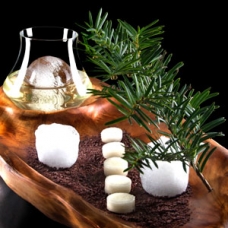 The Cedar – Gin, Pear, Cedar Air, Chamomile, Cacao Earth
A modernist cocktail with complex flavor and spectacular presentation designed to indulge your senses. This eat-and ...
CONTINUE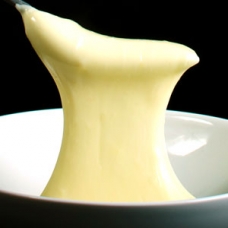 Melty Cheese with Flavorful Dry Aged Cheeses
Have you ever tried melting hard or semi-hard cheeses such as Parmesan, Gruyere or aged Gouda? If you did, you prob ...
CONTINUE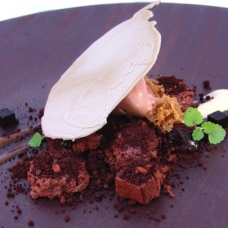 Belgium Ale – Chocolate, Coffee, Black Olives
Black olives, beer and chocolate ice cream in the same dessert? Can that be right? It certainly can, if you're ta ...
CONTINUE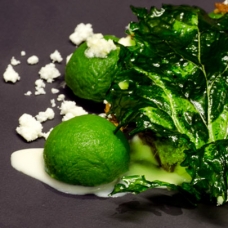 Dumplings, Broccoli Rabe, Garlic Powder, Anchovies
This modernist broccoli rabe gnocchi with garlic powder, garlic sauce and a beautiful fried broccoli rabe leaf is a ...
CONTINUE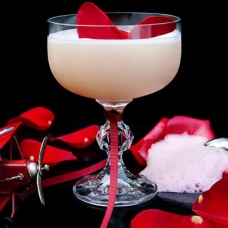 A Modernist Aviation with Roses and Tangerine Air
A modernist variation of the classic Aviation cocktail by community member Leonardo Cappiello. Velvety soft thanks ...
CONTINUE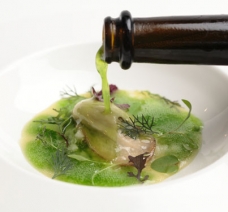 This elegant oyster dish is a shining example of the modernist cuisine created by Chef Ryan Clift of Tippling Club ...
CONTINUE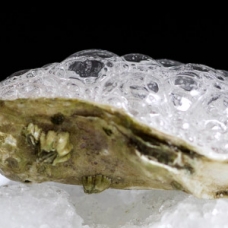 Lychee Bubbles Filled with Sage Vapor on Oysters
Fresh oysters are combined with lychee, sage, grapefruit and lemongrass flavors. The lychee and sage flavors are in ...
CONTINUE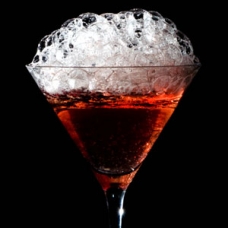 The cranberry bubbles are a great easy way to add a molecular gastronomy touch to the traditional cosmopolitan cock ...
CONTINUE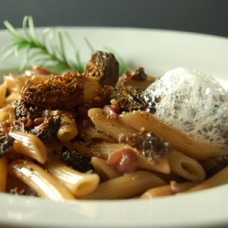 Morel Mushroom Pasta with Morel Air
This Morel mushroom pasta with Morel air is one of my favorite dishes. The Morel mushroom's delicate balance of ear ...
CONTINUE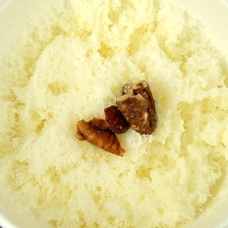 This molecular gastronomy recipe created by Ferran Adria at El Bulli is absolutely delicious and easy to make. The ...
CONTINUE