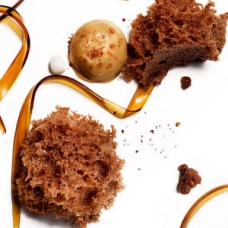 Espresso Pasta & Foam with Chocolate Sponge Cake
This espresso and chocolate dessert combines three techniques developed by Chef Ferran Adria at el Bulli: gel pasta ...
CONTINUE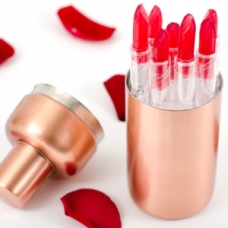 Add some fun to your mixology repertoire with a fragrant rose cocktail gel presented as an edible lipstick. Edible ...
CONTINUE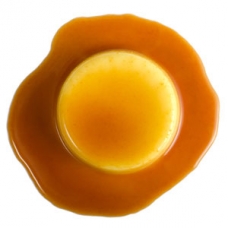 The eggs are a critical component responsible for the final smooth and creamy texture of flan, but in this recipe, ...
CONTINUE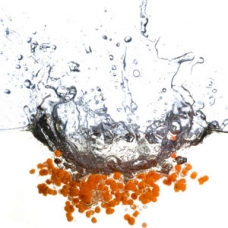 Cold Oil Spherification – Sriracha Pearls
The cold oil spherification method is an easy and fun technique to make caviar-like spheres from practically any li ...
CONTINUE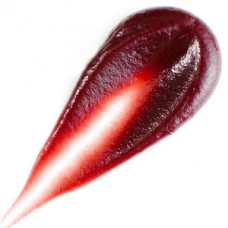 A solid and a liquid at the same time? A gel that behaves like a thickened liquid? Fluid gels are a great modernist ...
CONTINUE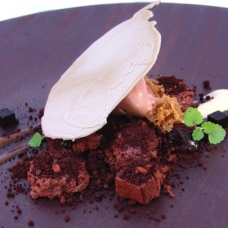 Belgium Ale – Chocolate, Coffee, Black Olives
Black olives, beer and chocolate ice cream in the same dessert? Can that be right? It certainly can, if you're ta ...
CONTINUE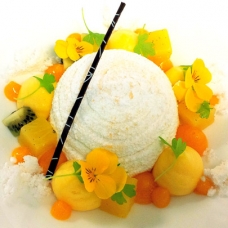 Pavlova with Caribbean Citrus Flavors
A beautiful modernist dessert by community member and Executive Pastry Chef Angel Ramirez Betancourt. Pavlova with ...
CONTINUE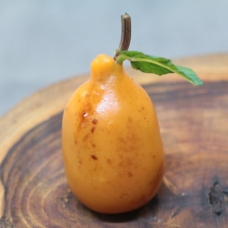 Foie Gras Medlar and Roasted Barley Bread
This playful dish from modernist cuisine Chef Roy Caceres combines the flavors of silky foie gras, medlars, Passito ...
CONTINUE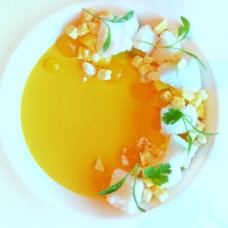 Modernist Mango Custard w/ Carbonated Calamansi Gel
This creamy, tropical dessert is a modernist custard from pastry Chef Russell Karath that's incredible. Great app ...
CONTINUE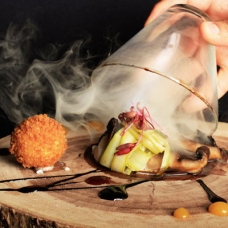 Smokey Forest: lavender smoke, porcini soil, arugula sphere
This exotic-looking dish uses some basic modernist cuisine techniques that will delight both your palate and your s ...
CONTINUE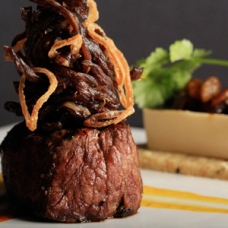 Peruvian Inspired Filet Mignon with a Japanese Twist
Filet mignon with Peruvian chili pepper sauces, Asian BBQ jerky, modernist smoked Gouda custard over onion cracker, ...
CONTINUE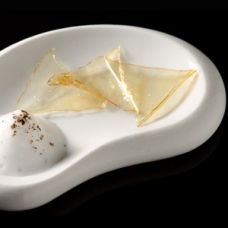 Sweet Corn Glass Chips with Tomato Foam
Transparent glass chips with an intense flavor of sweet corn paired with a light tomato water foam. The sweet cor ...
CONTINUE