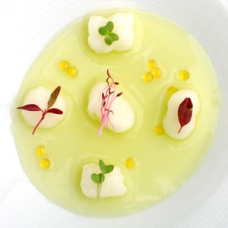 Creamy Kuzu Parmesan Gnocchi with Pea Water
This melt-in-your mouth gnocchi, perfectly contrasted with the delightful saltiness of Parmesan cheese and sweet pe ...
CONTINUE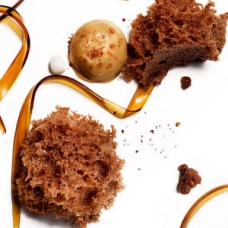 Espresso Pasta & Foam with Chocolate Sponge Cake
This espresso and chocolate dessert combines three techniques developed by Chef Ferran Adria at el Bulli: gel pasta ...
CONTINUE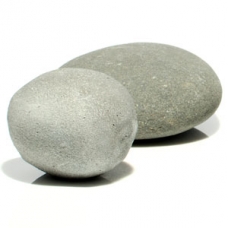 River stones you can eat? Only at 2-Michelin star restaurant Mugaritz by Chef Andoni Luis Aduriz. Get the recipe an ...
CONTINUE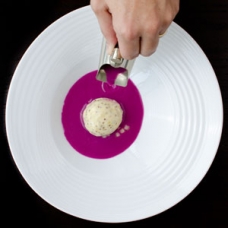 Red Cabbage Gazpacho with Grain Mustard Ice Cream
The colorful red cabbage sour soup served at the table with mustard ice cream is a great refreshing starter adapted ...
CONTINUE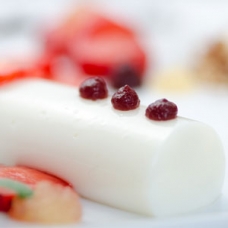 Goat Milk Gel, Strawberries, Port, Apple Cider
A refreshing dessert with goat milk gel, macerated strawberries, port wine fluid gel, apple cider fluid gel, powder ...
CONTINUE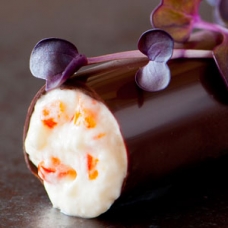 Sakura Cress, Chocolate, Yogurt, Red Pepper, Cayenne
A beautiful dessert with interesting combination of flavors designed by the scientific method of food pairing. Saku ...
CONTINUE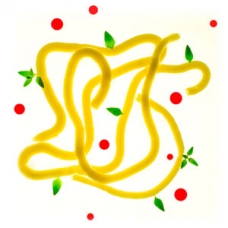 Olive Oil Noodles with Rose Extract
Inspired by molecular gastronomy Chef Jordi Cruz, the olive oil noodles will blow your mind with a unique flavor co ...
CONTINUE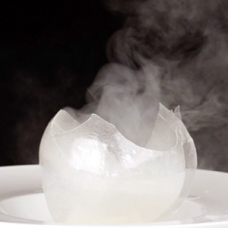 Blown Sugar / Isomalt Sphere Filled with Smoke
World's Best Pastry Chef Jordi Roca uses blown sugar spheres for a dramatic presentation. Learn how to make a blown ...
CONTINUE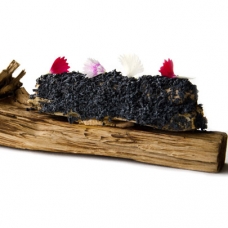 Foie Gras Ashes on Crystal Bread
From 3-Michelin Star Azurmendi in Spain, a restaurant that pushes the boundaries of molecular gastronomy. The delic ...
CONTINUE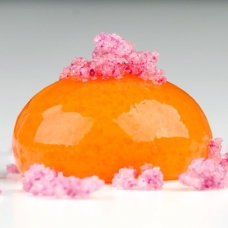 Carrot, Orange & Mango Spheres with Rose Crystals
A refreshing liquid sphere made with Frozen Reverse Spherification that bursts in the mouth releasing a delicious j ...
CONTINUE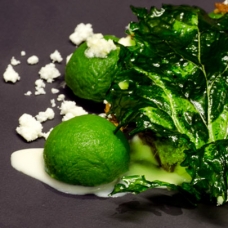 Dumplings, Broccoli Rabe, Garlic Powder, Anchovies
This modernist broccoli rabe gnocchi with garlic powder, garlic sauce and a beautiful fried broccoli rabe leaf is a ...
CONTINUE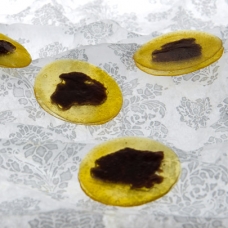 Chef Ferran Adria delights us with a great pairing of mango and black olive in interesting textures. Using what he ...
CONTINUE