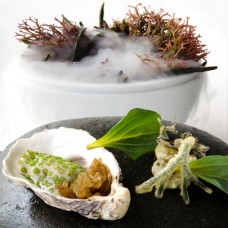 Oyster with Sea Gel and Aromas
The creative presentation of this dish will give you a complete sensory experience. Chef Eneko Atxa of Azurmendi ha ...
CONTINUE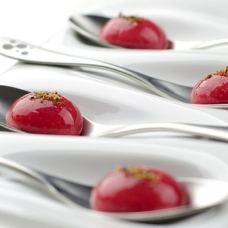 Strawberry Spheres with Ground Pepper
A simple spherification recipe to make strawberry spheres that explode in the mouth! Great for kids and very versat ...
CONTINUE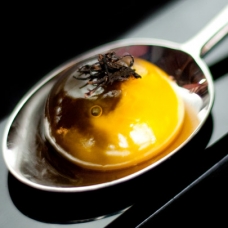 Our Hens Egg, Cooked Inside Out and Truffled
This is another brilliant dish created by molecular gastronomy Chef Eneko Atxa of Azurmendi. An egg yolk is careful ...
CONTINUE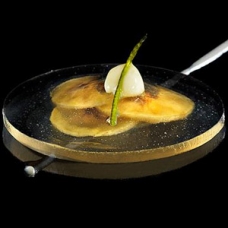 Banana, Lime and Priprioca Caramel Ravioli
Priprioca is one of Chef Atala's favorite Amazonian ingredients. It has a scent reminiscent of patchouli and tast ...
CONTINUE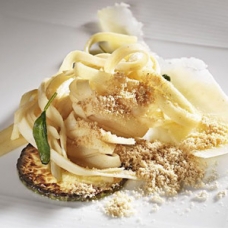 Heart of Palm Fettuccine, Popcorn Powder, Parmesan
Chef Alex Atala surprises with a unique way of serving sustainable heart of palms to his guests at D.O.M restaurant ...
CONTINUE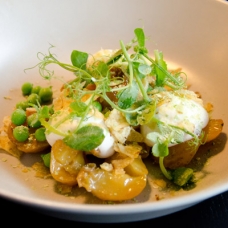 Potatoes and Peas with Smoked Cheese Foam
This was one of my favorite dishes at Radio restaurant in Copenhagen. Perfectly cooked potatoes, delicious peas and ...
CONTINUE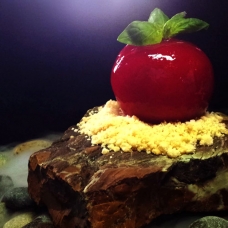 Strawberry Ice Cream Cheesecake, Bell Pepper Jelly
Cheesecake ice cream covered in roasted red pepper jelly, caramel sand and strawberry 'smoke' by community member R ...
CONTINUE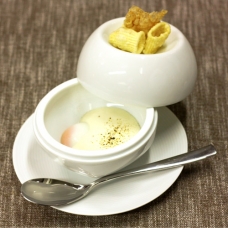 65° Sous Vide Egg Carbonara at Metamorfosis
One of Metamorfosi's most popular dishes, creamy egg perfectly cooked sous vide at 65° and accompanied by crispy ...
CONTINUE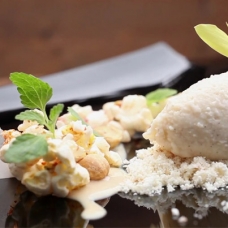 Flavor Changing Asian Cracker Jack
Taste the transformation of a spicy, acidic, savory dish to a caramel sweet all thanks to the miracle berry, from m ...
CONTINUE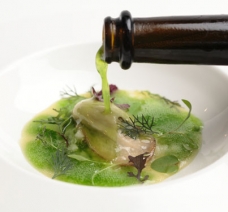 This elegant oyster dish is a shining example of the modernist cuisine created by Chef Ryan Clift of Tippling Club ...
CONTINUE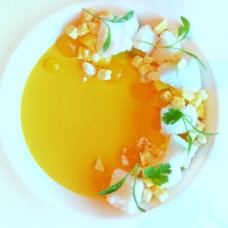 Modernist Mango Custard w/ Carbonated Calamansi Gel
This creamy, tropical dessert is a modernist custard from pastry Chef Russell Karath that's incredible. Great app ...
CONTINUE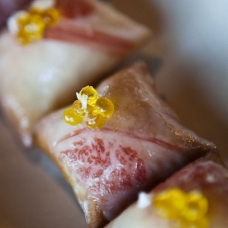 Mini Air Bread with Iberian Bacon & Caviaroli
Molecular gastronomy Chef Nandu Jubany delights us with incredible flavors and textures of Caviaroli olive oil cavi ...
CONTINUE