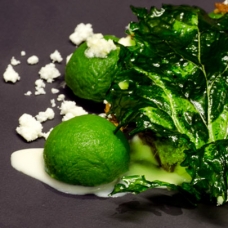 Dumplings, Broccoli Rabe, Garlic Powder, Anchovies
This modernist broccoli rabe gnocchi with garlic powder, garlic sauce and a beautiful fried broccoli rabe leaf is a ...
CONTINUE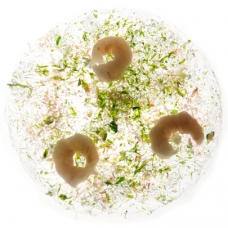 This ultra-thin and crunchy tortilla is packed with strong ocean flavors. Inspired by molecular gastronomy Chef Dan ...
CONTINUE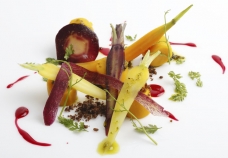 Modernist carrot gnocchi made with Methylcellulose and carrot juice concentrated in a Roto-vap, Iranian salsa, carr ...
CONTINUE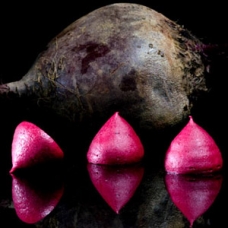 Beetroot Meringue Puffs Filled with Olive Oil Foam
Savory meringue puffs have been served by molecular gastronomy chefs for a while. Chef Jose Andres used to serve a ...
CONTINUE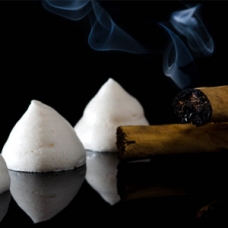 Spicy Cinnamon Puff Filled with Foie Gras
This modernist meringue has an extraordinary combination of flavors and textures. The smooth and rich foie gras pai ...
CONTINUE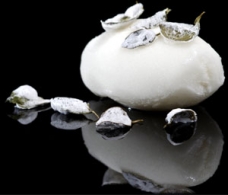 Crispy Basil Leaves with Lemon Zest Sorbet
The combination of crunchy and sweet basil leaves with lemon zest sorbet is very refreshing and delicious. Fresh ba ...
CONTINUE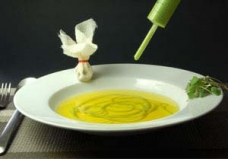 Instant Pea Parmesan Noodles in Saffron Consomme with Morel Dust
The instant noodles are formed in front of the diner eyes by injecting a pea and parmesan mix into a hot saffron co ...
CONTINUE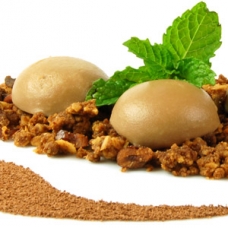 This hot Baileys ice cream is made using methyl cellulose, a hydrocolloid that has the ability to gel when heated a ...
CONTINUE