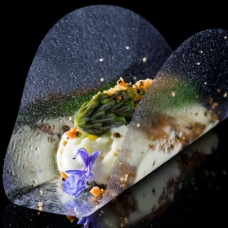 Edible Film – Create amazing "See-Through" recipes
Are you looking for the perfect product from which to create beautiful disappearing ravioli, clear canapes and edib ...
CONTINUE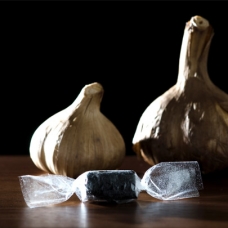 Black Garlic Caramel with Edible Wrapper
Black garlic and kimchi "caramels" with edible wrapper paired with a mirin and white miso dipping sauce. The ed ...
CONTINUE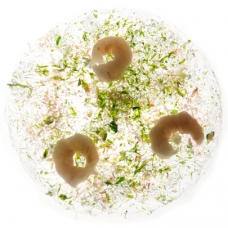 This ultra-thin and crunchy tortilla is packed with strong ocean flavors. Inspired by molecular gastronomy Chef Dan ...
CONTINUE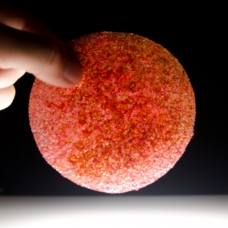 Wafer-thin Raspberry Caramel Crisp
A raspberry flavored caramel that is paper-thin, crunchy and can be shaped thanks to a smart application of ultra-t ...
CONTINUE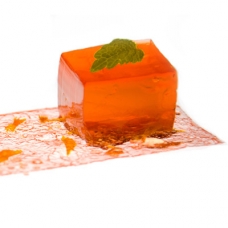 Aperol, Rosemary, Honey, Scotch Paper and Gel Cocktail
A fantastic edible cocktail combining two molecular mixology techniques: cocktail papers and cocktail gels. The str ...
CONTINUE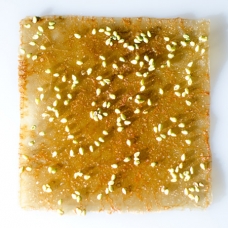 Soy Sauce and Wasabi Sesame Crystal
Another great application of edible films! Ultra-thin, crispy and translucent tuile infused with soy sauce and spr ...
CONTINUE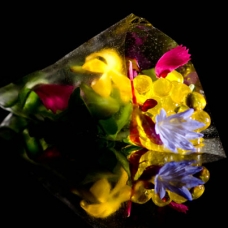 Vanishing Cone, Micro Salad, Olive Oil Caviar
A delicious one-bite salad with micro greens, micro flowers, olive oil caviar and balsamic glaze presented in an ul ...
CONTINUE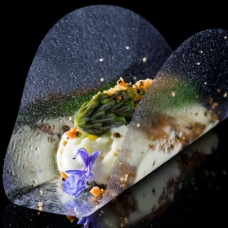 Clear Canapé – Asparagus, Miso Foam, Malt Crumble
Chef Ferran Adria creatively uses ultra thin edible film discs as a clear canapé base. The transparent discs have ...
CONTINUE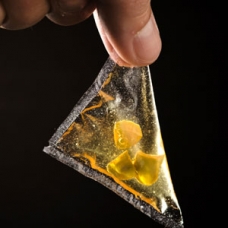 Disappearing Transparent Ravioli
Created by molecular gastronomy Chef Ferran Adria, the transparent raviolis became an icon of el Bulli menu in 2009 ...
CONTINUE