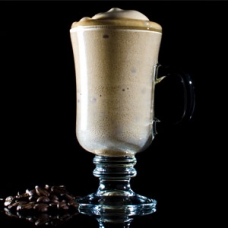 A simple coffee and milk foam that can complement many desserts for a modernist twist. Made light and airy with an ...
CONTINUE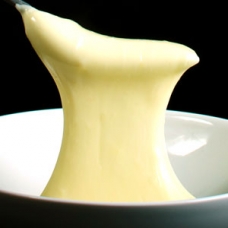 Melty Cheese with Flavorful Dry Aged Cheeses
Have you ever tried melting hard or semi-hard cheeses such as Parmesan, Gruyere or aged Gouda? If you did, you prob ...
CONTINUE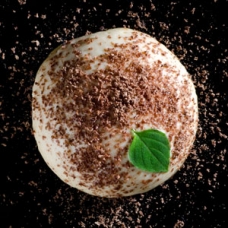 A simple but irresistible smooth caramel cream made with Iota Carrageenan and Kappa Carrageenan. ...
CONTINUE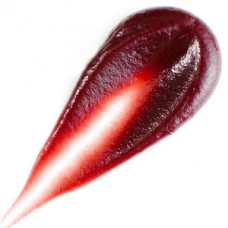 A solid and a liquid at the same time? A gel that behaves like a thickened liquid? Fluid gels are a great modernist ...
CONTINUE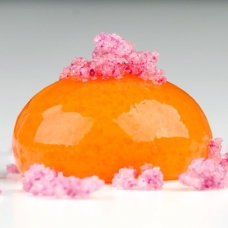 Carrot, Orange & Mango Spheres with Rose Crystals
A refreshing liquid sphere made with Frozen Reverse Spherification that bursts in the mouth releasing a delicious j ...
CONTINUE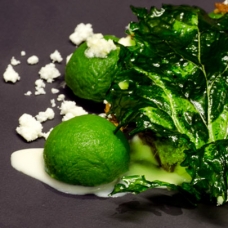 Dumplings, Broccoli Rabe, Garlic Powder, Anchovies
This modernist broccoli rabe gnocchi with garlic powder, garlic sauce and a beautiful fried broccoli rabe leaf is a ...
CONTINUE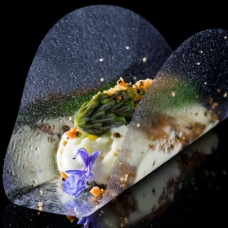 Edible Film – Create amazing "See-Through" recipes
Are you looking for the perfect product from which to create beautiful disappearing ravioli, clear canapes and edib ...
CONTINUE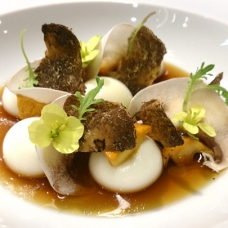 Liquid Parmesan Gnocchi and Mushroom Infusion
Molecular gastronomy Chef Jordi Cruz demonstrates a creative use of spherification to separate two broths in one de ...
CONTINUE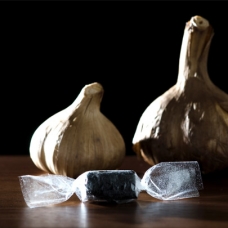 Black Garlic Caramel with Edible Wrapper
Black garlic and kimchi "caramels" with edible wrapper paired with a mirin and white miso dipping sauce. The ed ...
CONTINUE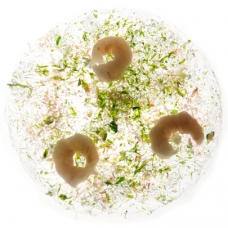 This ultra-thin and crunchy tortilla is packed with strong ocean flavors. Inspired by molecular gastronomy Chef Dan ...
CONTINUE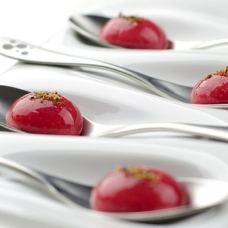 Strawberry Spheres with Ground Pepper
A simple spherification recipe to make strawberry spheres that explode in the mouth! Great for kids and very versat ...
CONTINUE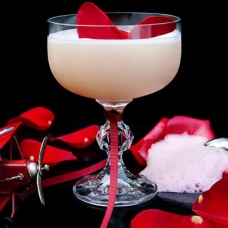 A Modernist Aviation with Roses and Tangerine Air
A modernist variation of the classic Aviation cocktail by community member Leonardo Cappiello. Velvety soft thanks ...
CONTINUE