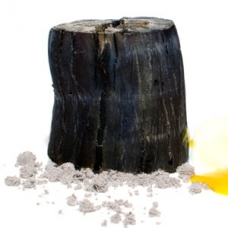 This deliciously strange dish will have the whole table talking. Simple and creative, the edible charcoal made from ...
CONTINUE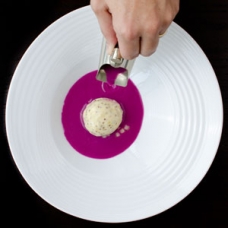 Red Cabbage Gazpacho with Grain Mustard Ice Cream
The colorful red cabbage sour soup served at the table with mustard ice cream is a great refreshing starter adapted ...
CONTINUE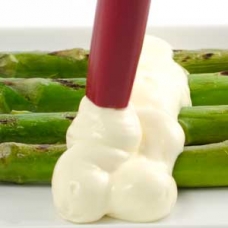 A twist on the traditional Hollandaise sauce perfectly cooked sous vide at 65 °C (149 °F) and aerated with an iSi ...
CONTINUE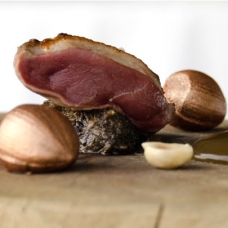 Pigeon, Foie Hazelnuts and Fallen Forest Leaves
A masterpiece from Chef Eneko Atxa at his 3-Michelin Star restaurant Azurmendi in Spain. A perfectly-cooked pigeon, ...
CONTINUE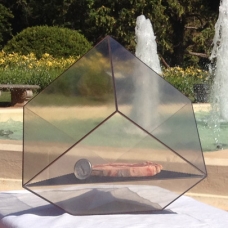 Solar Sous Vide Steaks – The Sunny Way to Celebrate Steak!
Are you constantly searching for that next amazing way to cook your steak? Do you have an affinity for sustainabili ...
CONTINUE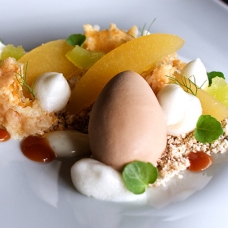 Caramel Poached Apples, Walnut Soil, Cider Honey Foam
A magical dessert by Chef Steven Cak of Parkside, Austin. Great flavor combination, balanced sweetness and variatio ...
CONTINUE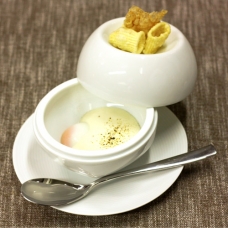 65° Sous Vide Egg Carbonara at Metamorfosis
One of Metamorfosi's most popular dishes, creamy egg perfectly cooked sous vide at 65° and accompanied by crispy ...
CONTINUE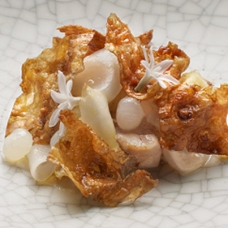 Smoked and Confit Pig Cheek by Chef Gilmore
Slow cooked pig cheeks combined with shiitake mushrooms, shaved scallops, Jerusalem artichoke crisps, and butter in ...
CONTINUE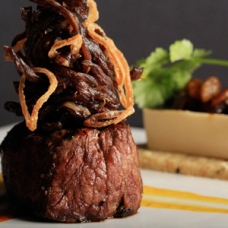 Peruvian Inspired Filet Mignon with a Japanese Twist
Filet mignon with Peruvian chili pepper sauces, Asian BBQ jerky, modernist smoked Gouda custard over onion cracker, ...
CONTINUE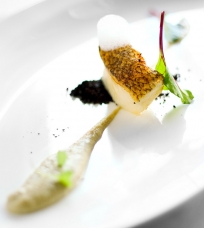 Merluza Negra, Artichoke Cream, Olive Powder, Sea Air
Merluza negra fish cooked sous vide with artichoke hearts cream, sea air and black olive powder. This recipe is fro ...
CONTINUE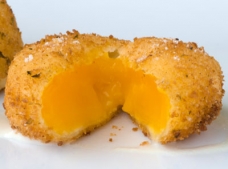 Sous Vide Egg Yolk Croquette with Gruyere Foam
Creamy Spanish croquettes are one of my favorite tapas and this modernist version is no exception! A delicious crun ...
CONTINUE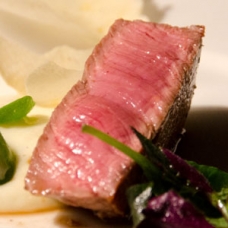 Sous Vide Cooking: An Introduction
Sous vide is French for "under vacuum" and describes the cooking of raw ingredients in heat-stable, vacuumized ...
CONTINUE