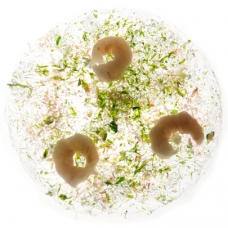 This ultra-thin and crunchy tortilla is packed with strong ocean flavors. Inspired by molecular gastronomy Chef Dan ...
CONTINUE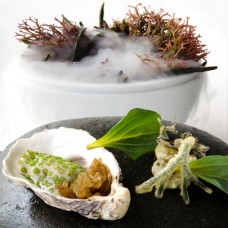 Oyster with Sea Gel and Aromas
The creative presentation of this dish will give you a complete sensory experience. Chef Eneko Atxa of Azurmendi ha ...
CONTINUE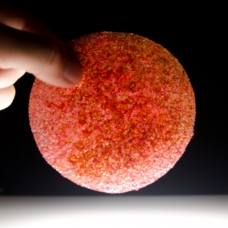 Wafer-thin Raspberry Caramel Crisp
A raspberry flavored caramel that is paper-thin, crunchy and can be shaped thanks to a smart application of ultra-t ...
CONTINUE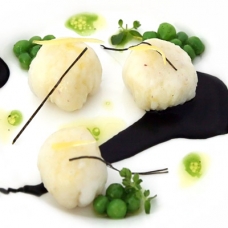 Creamy olive oil potato puree wrapped in cuttlefish with peas, sepia ink, creamed pea sauce, mint, candied lemon ze ...
CONTINUE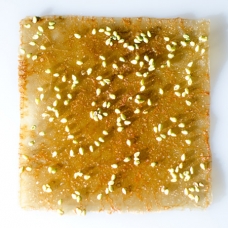 Soy Sauce and Wasabi Sesame Crystal
Another great application of edible films! Ultra-thin, crispy and translucent tuile infused with soy sauce and spr ...
CONTINUE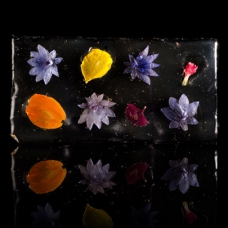 This crunchy lychee glass with micro flowers was the result of a series of tests I ran to make flower paper and flo ...
CONTINUE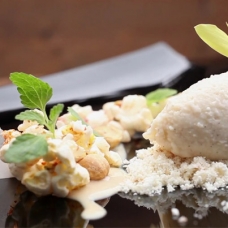 Flavor Changing Asian Cracker Jack
Taste the transformation of a spicy, acidic, savory dish to a caramel sweet all thanks to the miracle berry, from m ...
CONTINUE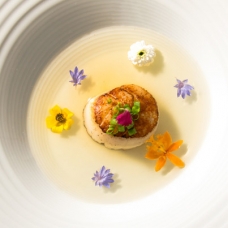 Scallops with Dashi Made at the Table
This playful scallop dish puts a modern twist on traditional dashi, which we use to enhance the sweetness of the se ...
CONTINUE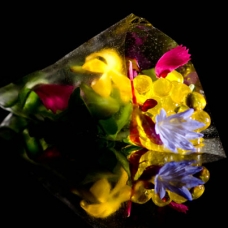 Vanishing Cone, Micro Salad, Olive Oil Caviar
A delicious one-bite salad with micro greens, micro flowers, olive oil caviar and balsamic glaze presented in an ul ...
CONTINUE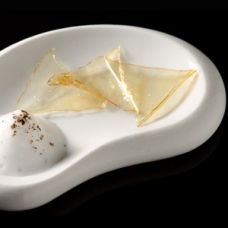 Sweet Corn Glass Chips with Tomato Foam
Transparent glass chips with an intense flavor of sweet corn paired with a light tomato water foam. The sweet cor ...
CONTINUE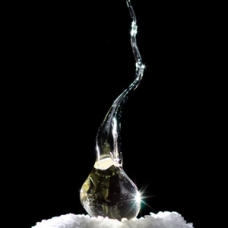 Isomalt Encapsulated Olive Oil
A drop of delicious virgin olive oil is encapsulated with isomalt to form the beautiful translucent shape you see i ...
CONTINUE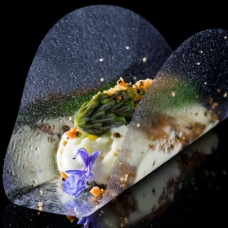 Clear Canapé – Asparagus, Miso Foam, Malt Crumble
Chef Ferran Adria creatively uses ultra thin edible film discs as a clear canapé base. The transparent discs have ...
CONTINUE