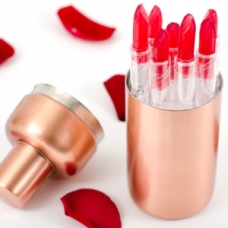 Add some fun to your mixology repertoire with a fragrant rose cocktail gel presented as an edible lipstick. Edible ...
CONTINUE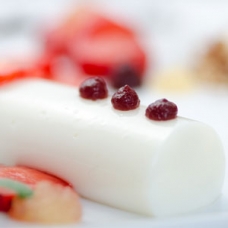 Goat Milk Gel, Strawberries, Port, Apple Cider
A refreshing dessert with goat milk gel, macerated strawberries, port wine fluid gel, apple cider fluid gel, powder ...
CONTINUE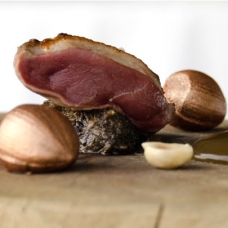 Pigeon, Foie Hazelnuts and Fallen Forest Leaves
A masterpiece from Chef Eneko Atxa at his 3-Michelin Star restaurant Azurmendi in Spain. A perfectly-cooked pigeon, ...
CONTINUE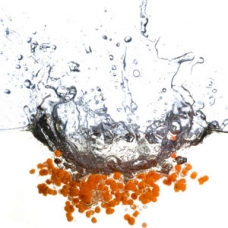 Cold Oil Spherification – Sriracha Pearls
The cold oil spherification method is an easy and fun technique to make caviar-like spheres from practically any li ...
CONTINUE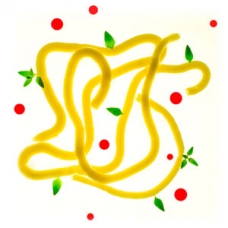 Olive Oil Noodles with Rose Extract
Inspired by molecular gastronomy Chef Jordi Cruz, the olive oil noodles will blow your mind with a unique flavor co ...
CONTINUE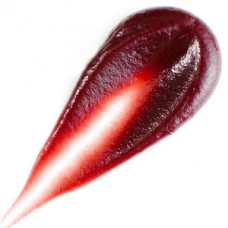 A solid and a liquid at the same time? A gel that behaves like a thickened liquid? Fluid gels are a great modernist ...
CONTINUE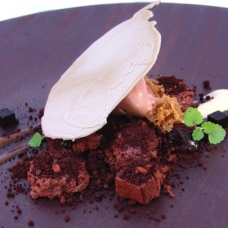 Belgium Ale – Chocolate, Coffee, Black Olives
Black olives, beer and chocolate ice cream in the same dessert? Can that be right? It certainly can, if you're ta ...
CONTINUE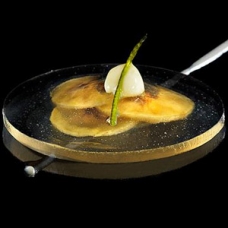 Banana, Lime and Priprioca Caramel Ravioli
Priprioca is one of Chef Atala's favorite Amazonian ingredients. It has a scent reminiscent of patchouli and tast ...
CONTINUE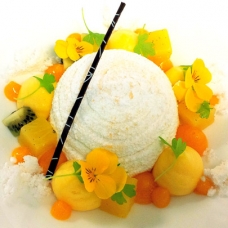 Pavlova with Caribbean Citrus Flavors
A beautiful modernist dessert by community member and Executive Pastry Chef Angel Ramirez Betancourt. Pavlova with ...
CONTINUE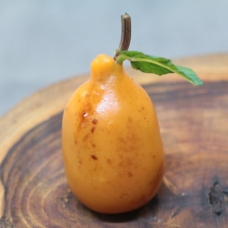 Foie Gras Medlar and Roasted Barley Bread
This playful dish from modernist cuisine Chef Roy Caceres combines the flavors of silky foie gras, medlars, Passito ...
CONTINUE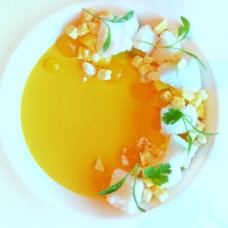 Modernist Mango Custard w/ Carbonated Calamansi Gel
This creamy, tropical dessert is a modernist custard from pastry Chef Russell Karath that's incredible. Great app ...
CONTINUE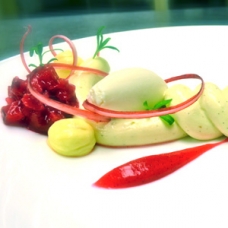 Cheesecake – Rhubarb, Lemon, Bay Leaf
Modernist Chef Russell Karath delights us again with an incredible cheesecake with great presentation and flavors. ...
CONTINUE