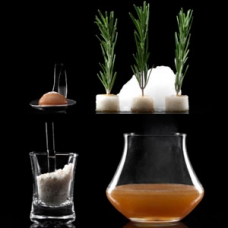 The Caramel – cocktail, powder, air and spheres
This famous molecular cocktail will be the talk of any holiday party. Smooth. Sweet. Salty. A molecular mixology ma ...
CONTINUE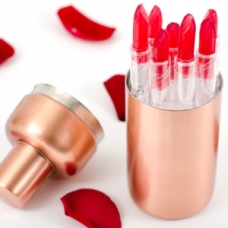 Add some fun to your mixology repertoire with a fragrant rose cocktail gel presented as an edible lipstick. Edible ...
CONTINUE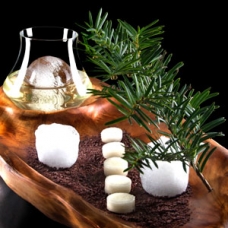 The Cedar – Gin, Pear, Cedar Air, Chamomile, Cacao Earth
A modernist cocktail with complex flavor and spectacular presentation designed to indulge your senses. This eat-and ...
CONTINUE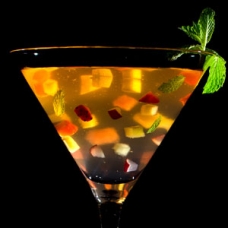 A delicious, refreshing and incredibly smooth and velvety sangria with suspended fruit and mint leaves at different ...
CONTINUE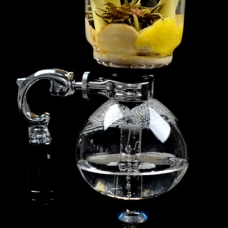 Hot Infusion Siphon Cocktail – Lavender, Galangal, Jasmine
Make hot cocktails at the table with the Hot Infusion Siphon! Go beyond the traditional Hot Toddy! The Hot Infusio ...
CONTINUE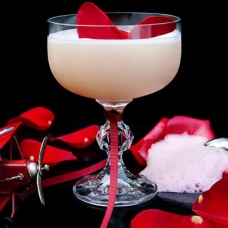 A Modernist Aviation with Roses and Tangerine Air
A modernist variation of the classic Aviation cocktail by community member Leonardo Cappiello. Velvety soft thanks ...
CONTINUE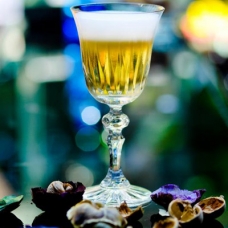 Modern Velvet Czarina Cocktail
This modernist cocktail has been shared by our community member Leonardo Cappiello, bar manager at Just Cavalli in ...
CONTINUE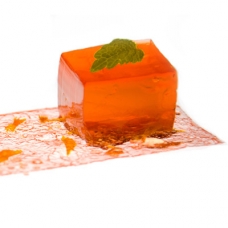 Aperol, Rosemary, Honey, Scotch Paper and Gel Cocktail
A fantastic edible cocktail combining two molecular mixology techniques: cocktail papers and cocktail gels. The str ...
CONTINUE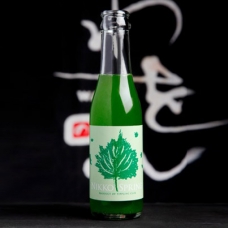 Nikko Spring – Carbonated Oba Cocktail
Refreshing carbonated cocktail by molecular gastronomy chef Ryan Clift at Tippling Club restaurant in Singapore. S ...
CONTINUE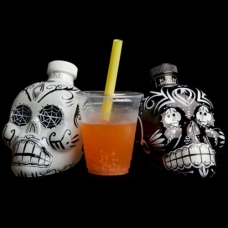 Mexican Bubble Cup at Singapore's Tippling Club
This beautiful, exotic molecular cocktail from Chef Ryan Clift at Tippling Club in Singapore is delicious! Tequila ...
CONTINUE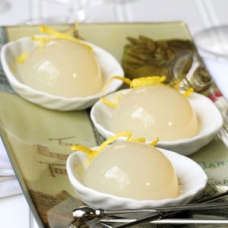 This hemispheric cocktail gel version of the classic French 75 will leave your guests asking for more! This solid c ...
CONTINUE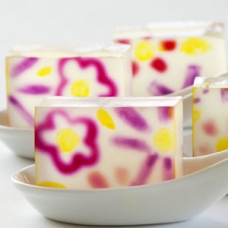 Elderflower Mojito Cocktail Gel
A cocktail gel with floral print? This is probably a first in molecular mixology. Only Michelle Palm from Jelly Sho ...
CONTINUE