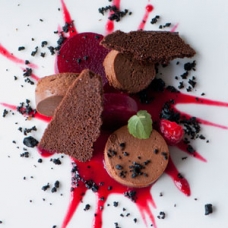 Beetroot, Dark Chocolate, Raspberry and Black Olives
With scientific food pairing you can add some surprising ingredients to take your traditional dessert to a whole ne ...
CONTINUE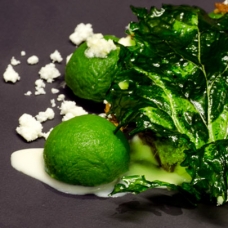 Dumplings, Broccoli Rabe, Garlic Powder, Anchovies
This modernist broccoli rabe gnocchi with garlic powder, garlic sauce and a beautiful fried broccoli rabe leaf is a ...
CONTINUE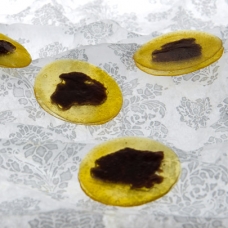 Chef Ferran Adria delights us with a great pairing of mango and black olive in interesting textures. Using what he ...
CONTINUE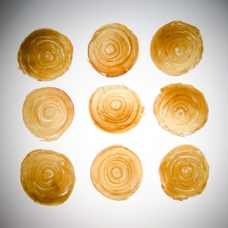 Prosciutto Chips, Onion Foam, Roasted Brussels Sprouts
Crispy and translucent Prosciutto chips that can be used as a base for a wide variety of canapés or as a garnish. ...
CONTINUE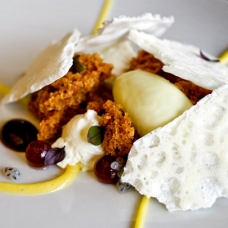 Goat Cheese Mousse, Grape Jelly, Yuzu Curd, Basil Ice Cream
A modernist dessert that pairs airy goat cheese mousse with grape, yuzu and basil. Flavors are presented in multipl ...
CONTINUE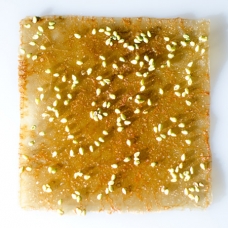 Soy Sauce and Wasabi Sesame Crystal
Another great application of edible films! Ultra-thin, crispy and translucent tuile infused with soy sauce and spr ...
CONTINUE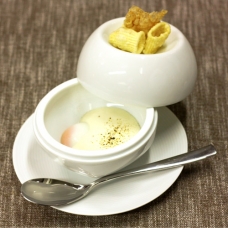 65° Sous Vide Egg Carbonara at Metamorfosis
One of Metamorfosi's most popular dishes, creamy egg perfectly cooked sous vide at 65° and accompanied by crispy ...
CONTINUE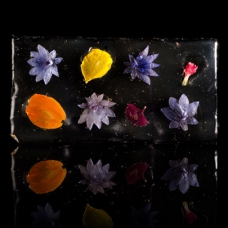 This crunchy lychee glass with micro flowers was the result of a series of tests I ran to make flower paper and flo ...
CONTINUE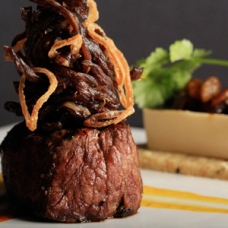 Peruvian Inspired Filet Mignon with a Japanese Twist
Filet mignon with Peruvian chili pepper sauces, Asian BBQ jerky, modernist smoked Gouda custard over onion cracker, ...
CONTINUE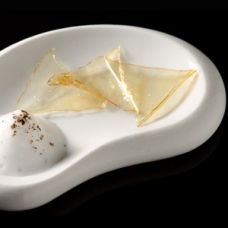 Sweet Corn Glass Chips with Tomato Foam
Transparent glass chips with an intense flavor of sweet corn paired with a light tomato water foam. The sweet cor ...
CONTINUE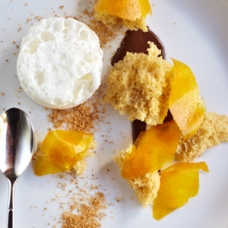 Praline Sponge Cake, Cocoa Yogurt, Bubbles, Mango Petals
Great combination of flavors and application of techniques in this dessert by molecular gastronomy pastry Chef Will ...
CONTINUE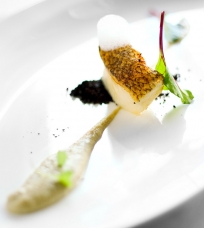 Merluza Negra, Artichoke Cream, Olive Powder, Sea Air
Merluza negra fish cooked sous vide with artichoke hearts cream, sea air and black olive powder. This recipe is fro ...
CONTINUE