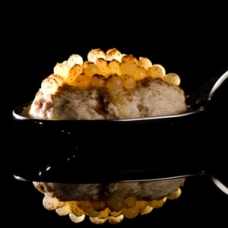 The apple caviar from Ferran Adria is a great way to bring molecular gastronomy to your cheese plate, desserts or d ...
CONTINUE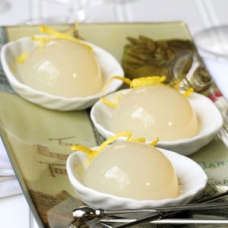 This hemispheric cocktail gel version of the classic French 75 will leave your guests asking for more! This solid c ...
CONTINUE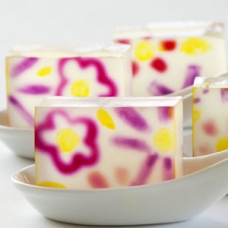 Elderflower Mojito Cocktail Gel
A cocktail gel with floral print? This is probably a first in molecular mixology. Only Michelle Palm from Jelly Sho ...
CONTINUE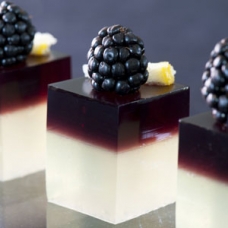 The molecular mixology version of the classic The Bramble cocktail was crafted by noted cocktail expert/bartender/a ...
CONTINUE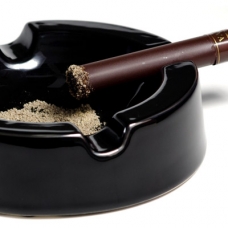 You will definitely surprise your diners when they are served a cigar on an ash tray as dessert! The dark chocolate ...
CONTINUE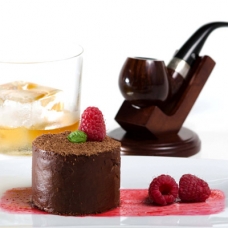 Chocolate Mousse Infused with Pipe Tobacco
This rich chocolate mousse is infused with Cavendish pipe tobacco and it is paired with Macallan 12 Years Old. The ...
CONTINUE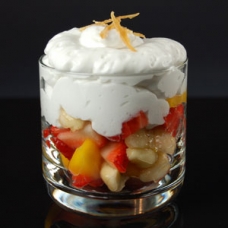 Coconut Foam with Fruit Salad and Ginger
The coconut foam has become my favorite sweet foam. It is light, flavorful, has the perfect amount of sweetness and ...
CONTINUE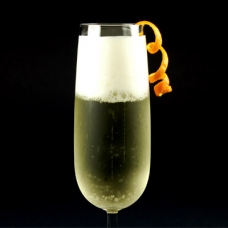 The subtle elderflower aroma and sweetness of the elderflower foam are a great complement to a glass of champagne. ...
CONTINUE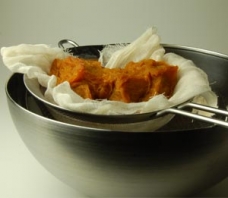 Gelatin Filtered Consomme (gelatin filtration)
The gelatin filtration method for creating consommé is very easy and has bullet proof results but requires more ti ...
CONTINUE