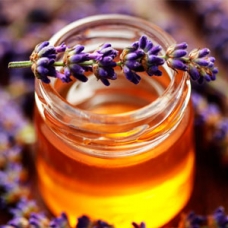 This decadent lavender honey ice cream is simply delicious by itself or to complement a dessert. Have you taken our ...
CONTINUE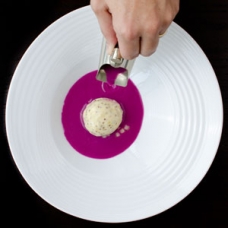 Red Cabbage Gazpacho with Grain Mustard Ice Cream
The colorful red cabbage sour soup served at the table with mustard ice cream is a great refreshing starter adapted ...
CONTINUE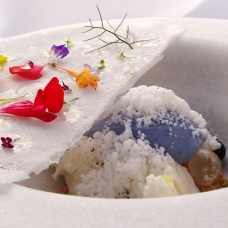 Candied Lemon Frost, Violet Ice Cream, Yogurt Snow, Flowers
From 2-star Michelin Chef Jordi Cruz, an elegant dessert with floral flavors. The perfect final note for any meal. ...
CONTINUE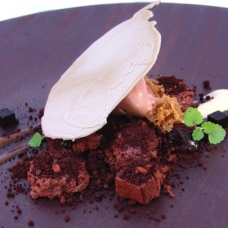 Belgium Ale – Chocolate, Coffee, Black Olives
Black olives, beer and chocolate ice cream in the same dessert? Can that be right? It certainly can, if you're ta ...
CONTINUE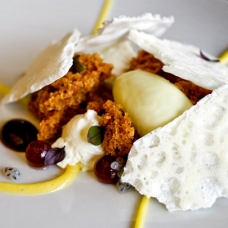 Goat Cheese Mousse, Grape Jelly, Yuzu Curd, Basil Ice Cream
A modernist dessert that pairs airy goat cheese mousse with grape, yuzu and basil. Flavors are presented in multipl ...
CONTINUE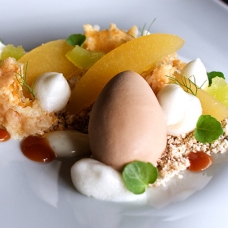 Caramel Poached Apples, Walnut Soil, Cider Honey Foam
A magical dessert by Chef Steven Cak of Parkside, Austin. Great flavor combination, balanced sweetness and variatio ...
CONTINUE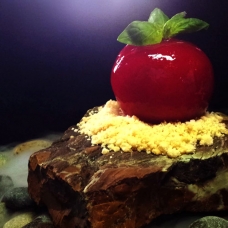 Strawberry Ice Cream Cheesecake, Bell Pepper Jelly
Cheesecake ice cream covered in roasted red pepper jelly, caramel sand and strawberry 'smoke' by community member R ...
CONTINUE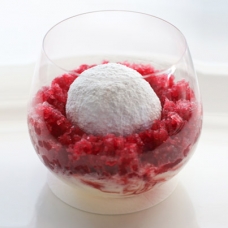 Guava Snow Egg by Chef Gilmore
One of Quay's most heavenly desserts, the Snow Egg is a poached meringue egg, with a "yolk" of custard apple ...
CONTINUE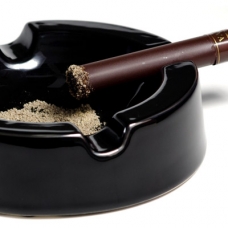 You will definitely surprise your diners when they are served a cigar on an ash tray as dessert! The dark chocolate ...
CONTINUE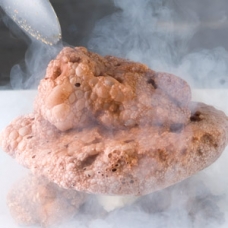 Sierra Mist (cocoa nitro-air, yogurt foam, goat milk)
This dessert is an incredible combination of flavors, temperatures, textures and techniques with an amazing present ...
CONTINUE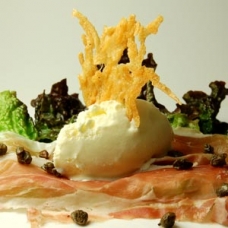 Parmesan ice cream with Prosciutto
Savory ice creams are very popular nowadays in molecular gastronomy and this Parmesan ice cream is my favorite. The ...
CONTINUE