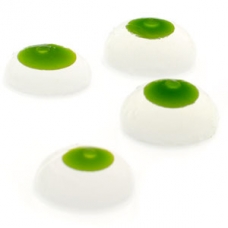 Tomato Water Spheres Injected with Basil Oil
Expand the possibilities of spherification! Have you already mastered basic and reverse spherification? Ready to tr ...
CONTINUE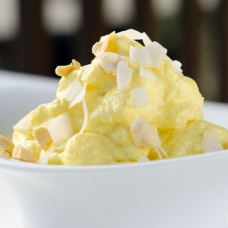 An easy and delicious culinary foam with tropical flavors made with an iSi Whip, one of my favorite tools in the ki ...
CONTINUE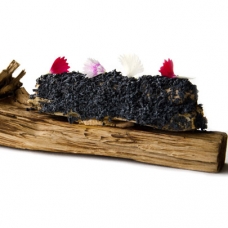 Foie Gras Ashes on Crystal Bread
From 3-Michelin Star Azurmendi in Spain, a restaurant that pushes the boundaries of molecular gastronomy. The delic ...
CONTINUE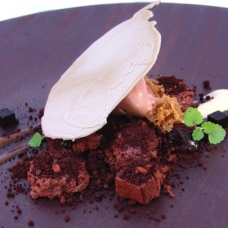 Belgium Ale – Chocolate, Coffee, Black Olives
Black olives, beer and chocolate ice cream in the same dessert? Can that be right? It certainly can, if you're ta ...
CONTINUE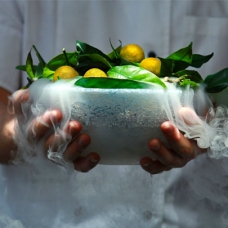 Incredible Dishes From 2-Michelin Star Funky Gourmet
Be inspired by the creativity of the molecular gastronomy chefs at Funky Gourmet! Amazing pictures of their creativ ...
CONTINUE
Modernist vs. Traditional Cooking with Chefs Dufresne and Ripert
Molecular gastronomy Chef Wylie Dufresne and traditional Chef Eric Ripert share their perspectives on their styles ...
CONTINUE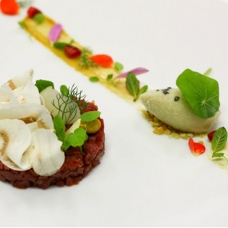 Modernist Cuisine for Traditional Diners
Chef Roy Caceres challenges traditional Italian diners with modernist versions of classic dishes at his restaurant ...
CONTINUE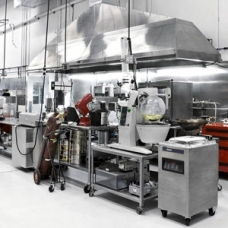 A Visit to Modernist Cuisine Kitchen
Last week I had the pleasure to visit one of the best equipped kitchens in the world, the Modernist Cuisine kitchen ...
CONTINUE