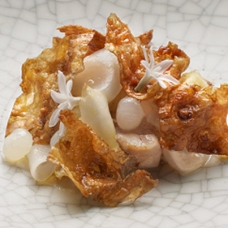 Smoked and Confit Pig Cheek by Chef Gilmore
Slow cooked pig cheeks combined with shiitake mushrooms, shaved scallops, Jerusalem artichoke crisps, and butter in ...
CONTINUE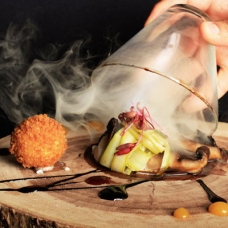 Smokey Forest: lavender smoke, porcini soil, arugula sphere
This exotic-looking dish uses some basic modernist cuisine techniques that will delight both your palate and your s ...
CONTINUE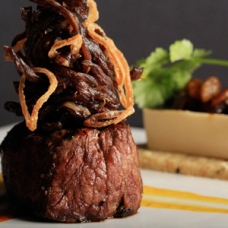 Peruvian Inspired Filet Mignon with a Japanese Twist
Filet mignon with Peruvian chili pepper sauces, Asian BBQ jerky, modernist smoked Gouda custard over onion cracker, ...
CONTINUE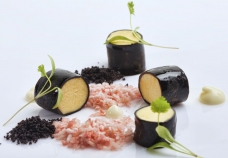 Mandarin sorbet coated in liquorice jelly, smoked yogurt and grapefruit segments garnished with black olive crumbs, ...
CONTINUE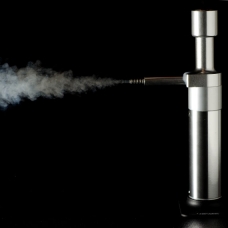 Super Aladin Smoker and Aromatizer
The Super Aladin smoker is a heavy duty hand held food smoker used in molecular gastronomy that allows you to aroma ...
CONTINUE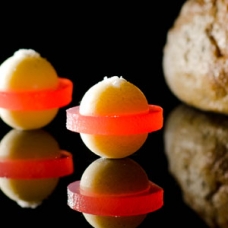 Smoked Butter with Sherry Vinegar Jelly
Instead of serving the classic olive oil and balsamic vinegar bread dip, next time surprise your guests with this d ...
CONTINUE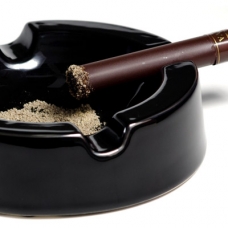 You will definitely surprise your diners when they are served a cigar on an ash tray as dessert! The dark chocolate ...
CONTINUE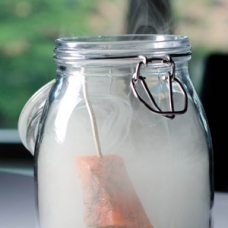 Smoking Allowed (Table Smoked Tasmanian Ocean Trout)
Smoking Allowed is a signature dish from molecular gastronomy Chef Michael Elfwing of Senses at the Hilton Kuala Lu ...
CONTINUE
Smoked Beer with The Smoking Gun
Thanks to the versatility of the Smoking Gun we can infuse smoke into liquids. In this case I tried smoking differe ...
CONTINUE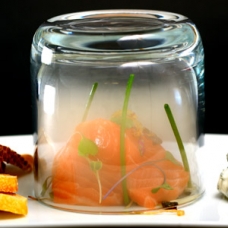 Smoked Raw Salmon with Dill Cream
Create a new experience for your diners with an excellent interactive presentation and a new combination of flavor ...
CONTINUE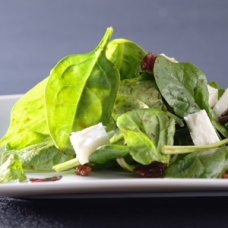 The spinach is infused with a delicate smoke aroma using the Smoking Gun. Surprisingly delicious! The salad also ha ...
CONTINUE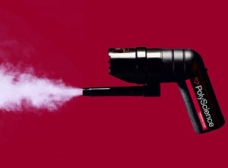 The Smoking Gun™ is a handheld food smoker that allows you to quickly finish foods with natural cool smoke that y ...
CONTINUE