MAD3 GUTS Symposium Guest-curated by David Chang
Last weekend the food scene in Copenhagen was even more vibrant than usual. This is because after 2 days of intense talks and activities, the third edition of the MAD Symposium is over. MAD is a conference created by Noma's Rene Redzepi and this year it was co-curated by David Chang from Momofuku and Lucky Peach Magazine.
MAD says: "The third MAD is dedicated to guts. This theme is intended to invoke a sense of courage and urgency, enabling this year's Symposium to become a venue where we can reflect on the stories and ideas that no one usually dares or gets an opportunity to tell. We would like the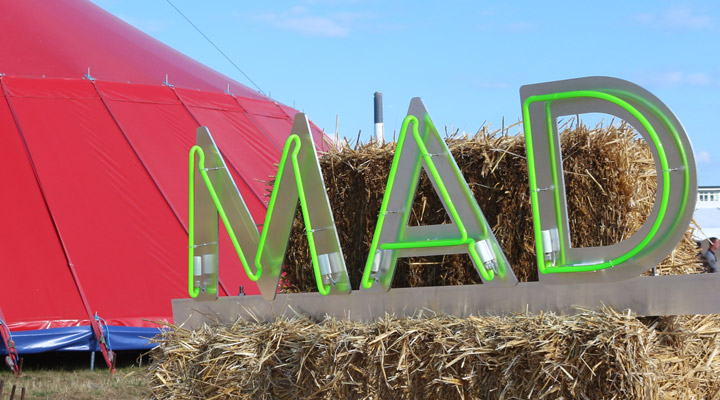 audience to consider its myriad of meanings – literal and metaphorical – as well as its implications for both our professions and our lives. For the first time ever, we've invited guests – David Chang of Momofuku & McSweeney's Lucky Peach – onboard to co-curate this edition."
The symposium, located in a field next to a harbor 15 minutes away from the city center, is one of the most anticipated events by chefs and food related professionals. This year's event was a success. The organization was impeccable and the weather nice and sunny, perfect to enjoy drinks while seated in one of the many hay benches in the field. Lunch was prepared by the Lebanese Kamal Mousawak and Mission Chinese food. Also the Coffee Program was remarkable, presenting Work Shop from London, Solberg and Hansen from Oslo and Coffee Collective from Copenhagen.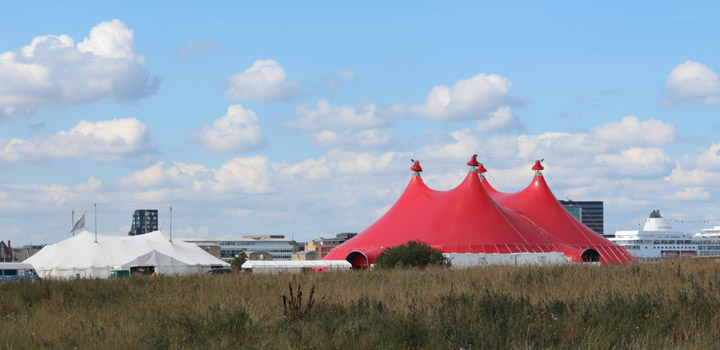 The red MAD tent, where all 24 talks took place, became a space of understanding where great personalities from every continent shared their knowledge and inspired the 600 avid guests. Under the topic "Guts", artists, historians, journalists, environmental activists and of course chefs, talked about their own amazing stories and crafts; but they also insisted on the need of a more responsible and sustainable approach in multiple aspects.
The talks from environmental activist Vandana Shiva about the deficiencies of modern agricultural systems and author Diana Kennedy questioning the present chefs about the abuse of materials such as aluminum foil and plastic bags reinforced the importance of social responsibility. But there were also very funny speeches such as the wild David Choe, talking about Chang's weight and other very private issues.
Another memorable moment of MAD was the passionate Italian Butcher Dario Cecchini, who opened the Symposium butchering a pig from scratch in front of the audience. Cecchini walked on stage to the sounds of AC/DC and slit the belly of a hanging pig; the guts instantly poured out of the animal. He then talked about what he calls "conscientious carnivorism": one must respect an animal and treat it humanely.  Watch video below.

The chefs attendance was also very significant, as recognized professionals such as Pascal Barbot and the living legend of gastronomy Alain Ducasse where there as well, sharing their point of view with the audience. The last speech in charge of the great Brazilian chef Alex Atala was shocking. Calling for respect and responsibility, under the motto of "in every dish there is a death", Atala killed a chicken in front of the audience and cooked it afterwards.
This Symposium was full of meaning and sensibility, and hopefully all the attendees walked away with something meaningful for themselves. And yes, the Symposium was packed with people with Guts.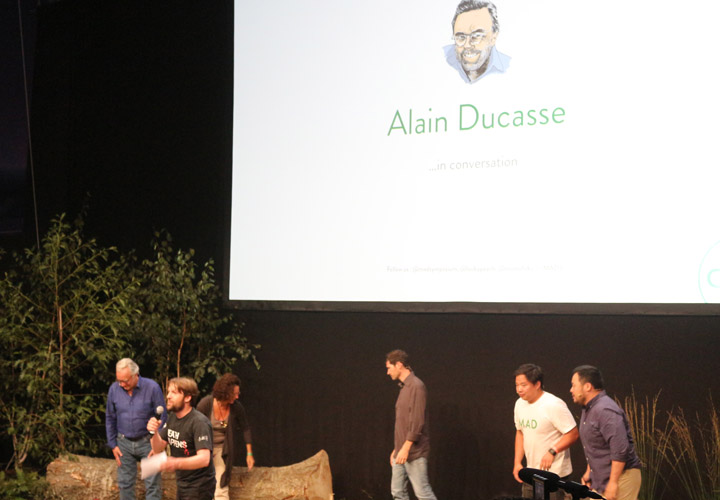 Pascal Barbot talking about spontaneity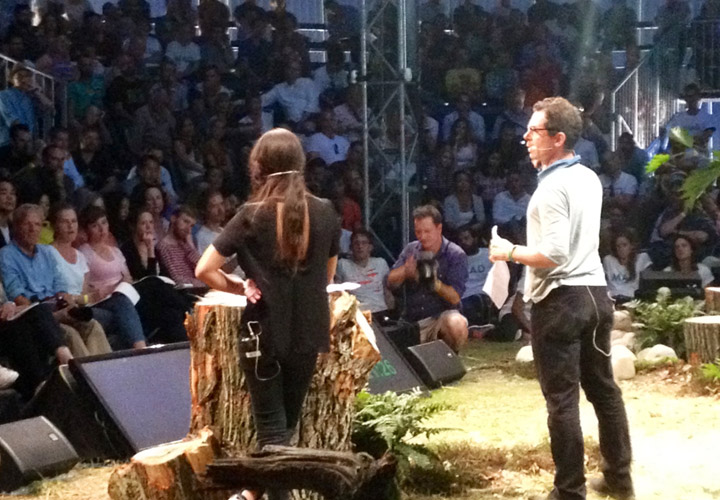 David Kinch and Cynthia Sandberg from Manresa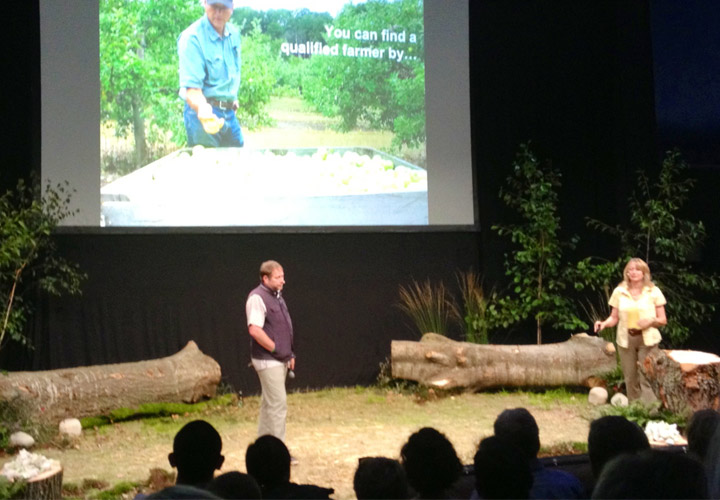 Alex Atala killing a chicken on stage