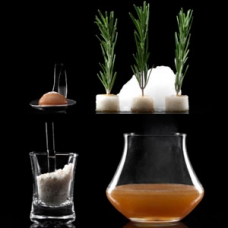 The Caramel – cocktail, powder, air and spheres
This famous molecular cocktail will be the talk of any holiday party. Smooth. Sweet. Salty. A molecular mixology ma ...
CONTINUE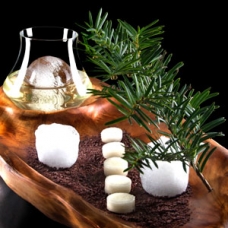 The Cedar – Gin, Pear, Cedar Air, Chamomile, Cacao Earth
A modernist cocktail with complex flavor and spectacular presentation designed to indulge your senses. This eat-and ...
CONTINUE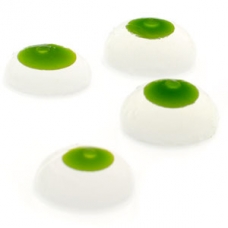 Tomato Water Spheres Injected with Basil Oil
Expand the possibilities of spherification! Have you already mastered basic and reverse spherification? Ready to tr ...
CONTINUE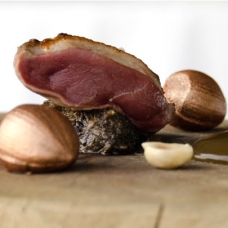 Pigeon, Foie Hazelnuts and Fallen Forest Leaves
A masterpiece from Chef Eneko Atxa at his 3-Michelin Star restaurant Azurmendi in Spain. A perfectly-cooked pigeon, ...
CONTINUE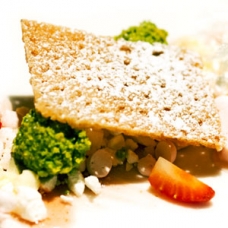 Goat Cheese, Bronte Pistachios and Strawberries
The tang of the goat cheese combines beautifully with the tartness of the strawberries, milk and white chocolate cr ...
CONTINUE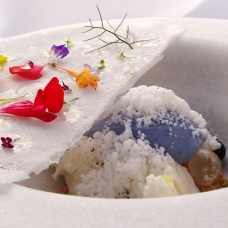 Candied Lemon Frost, Violet Ice Cream, Yogurt Snow, Flowers
From 2-star Michelin Chef Jordi Cruz, an elegant dessert with floral flavors. The perfect final note for any meal. ...
CONTINUE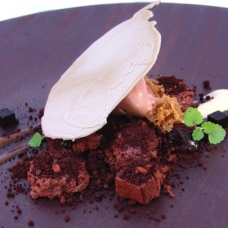 Belgium Ale – Chocolate, Coffee, Black Olives
Black olives, beer and chocolate ice cream in the same dessert? Can that be right? It certainly can, if you're ta ...
CONTINUE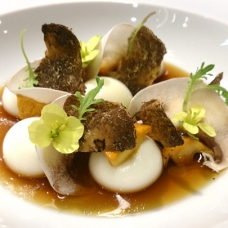 Liquid Parmesan Gnocchi and Mushroom Infusion
Molecular gastronomy Chef Jordi Cruz demonstrates a creative use of spherification to separate two broths in one de ...
CONTINUE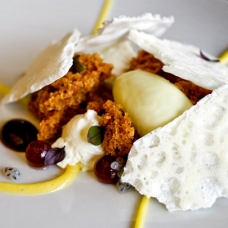 Goat Cheese Mousse, Grape Jelly, Yuzu Curd, Basil Ice Cream
A modernist dessert that pairs airy goat cheese mousse with grape, yuzu and basil. Flavors are presented in multipl ...
CONTINUE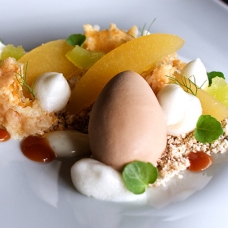 Caramel Poached Apples, Walnut Soil, Cider Honey Foam
A magical dessert by Chef Steven Cak of Parkside, Austin. Great flavor combination, balanced sweetness and variatio ...
CONTINUE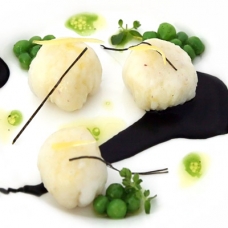 Creamy olive oil potato puree wrapped in cuttlefish with peas, sepia ink, creamed pea sauce, mint, candied lemon ze ...
CONTINUE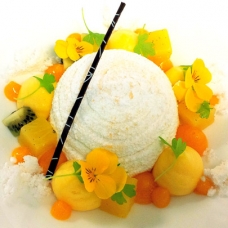 Pavlova with Caribbean Citrus Flavors
A beautiful modernist dessert by community member and Executive Pastry Chef Angel Ramirez Betancourt. Pavlova with ...
CONTINUE