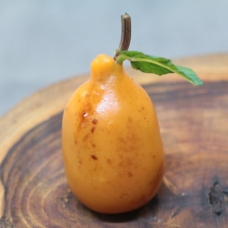 Foie Gras Medlar and Roasted Barley Bread
This playful dish from modernist cuisine Chef Roy Caceres combines the flavors of silky foie gras, medlars, Passito ...
CONTINUE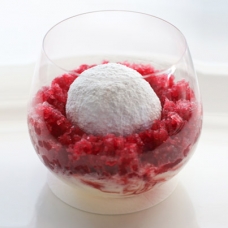 Guava Snow Egg by Chef Gilmore
One of Quay's most heavenly desserts, the Snow Egg is a poached meringue egg, with a "yolk" of custard apple ...
CONTINUE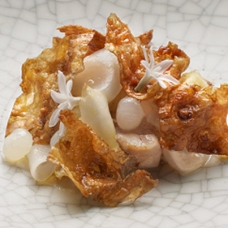 Smoked and Confit Pig Cheek by Chef Gilmore
Slow cooked pig cheeks combined with shiitake mushrooms, shaved scallops, Jerusalem artichoke crisps, and butter in ...
CONTINUE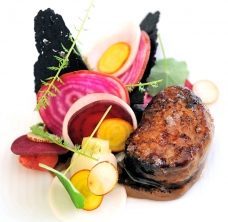 Eel and Bone Marrow, Eggplant and Pickled Vegetables
This elegant dish by molecular gastronomy Chef Dan Hunter uses the ancient flavors of dashi and fresh vegetables co ...
CONTINUE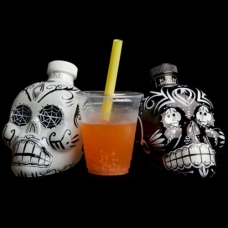 Mexican Bubble Cup at Singapore's Tippling Club
This beautiful, exotic molecular cocktail from Chef Ryan Clift at Tippling Club in Singapore is delicious! Tequila ...
CONTINUE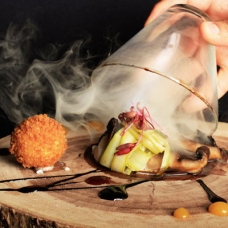 Smokey Forest: lavender smoke, porcini soil, arugula sphere
This exotic-looking dish uses some basic modernist cuisine techniques that will delight both your palate and your s ...
CONTINUE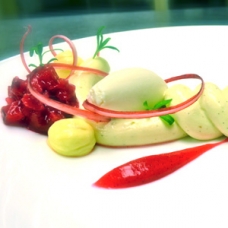 Cheesecake – Rhubarb, Lemon, Bay Leaf
Modernist Chef Russell Karath delights us again with an incredible cheesecake with great presentation and flavors. ...
CONTINUE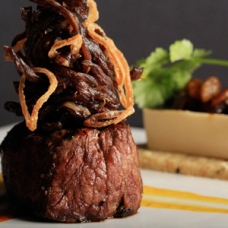 Peruvian Inspired Filet Mignon with a Japanese Twist
Filet mignon with Peruvian chili pepper sauces, Asian BBQ jerky, modernist smoked Gouda custard over onion cracker, ...
CONTINUE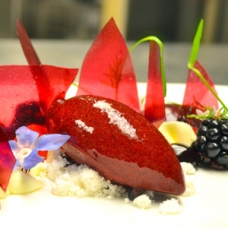 Blackberry in Textures by Chef Russell Karath
This extraordinaire dessert by Chef Russell Karath features blackberry cremeux, mascarpone cheese, blackberry gel, ...
CONTINUE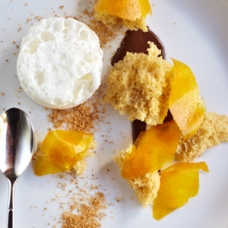 Praline Sponge Cake, Cocoa Yogurt, Bubbles, Mango Petals
Great combination of flavors and application of techniques in this dessert by molecular gastronomy pastry Chef Will ...
CONTINUE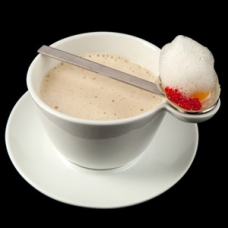 NE Clam Chowder Foam, Quail Egg, Sea Wind
A modern version of New England Clam Chowder: robust, aerated chowder broth over sautéed little neck clams with ce ...
CONTINUE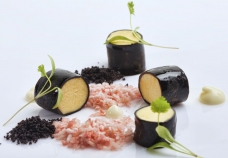 Mandarin sorbet coated in liquorice jelly, smoked yogurt and grapefruit segments garnished with black olive crumbs, ...
CONTINUE